Newton Falls rebounds to stay perfect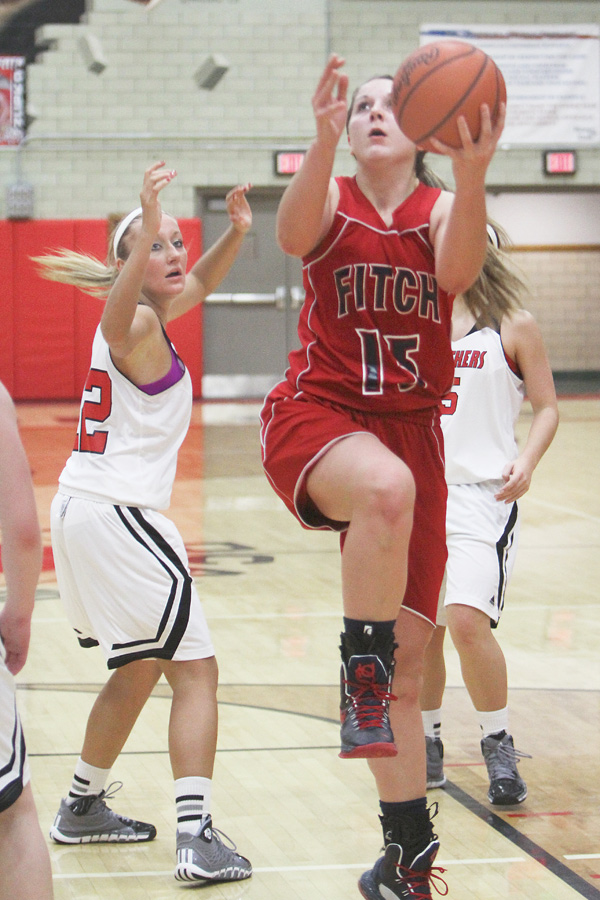 ---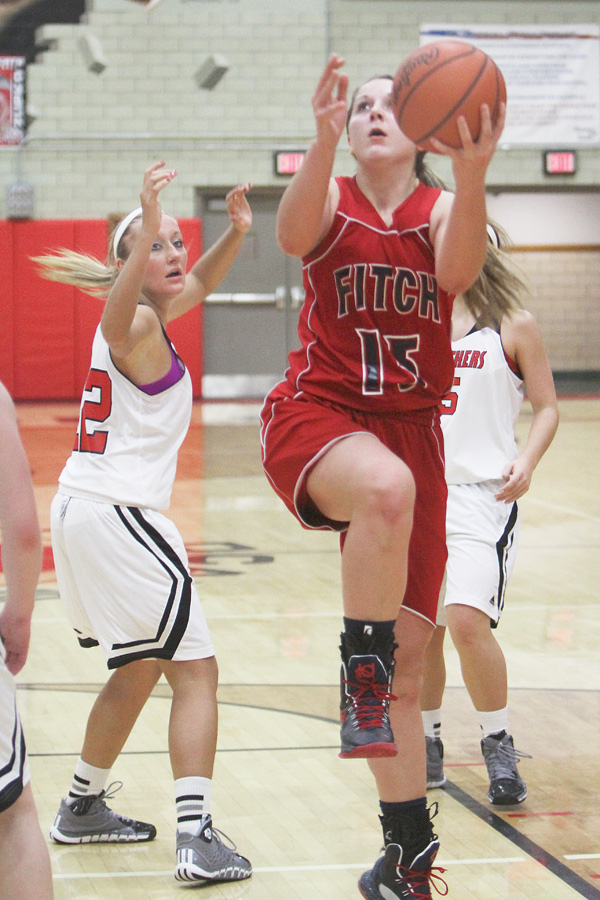 Photo
Fitch's Cassie Custer goes in for a layup past Halle Smrek (32) of Struthers during the second quarter of their game Thursday in Struthers. The Falcons downed the Wildcats, 54-45.
By Brandon Judeh
NEWTON FALLS
Thursday evening's All-American Conference, National Division girls basketball game between Newton Falls and Liberty was a tightly contested match.
But the Tigers' offense, defense and rebounding was able to put a stranglehold on the Leopards in the fourth quarter as Newton Falls pulled out a 59-49 victory.
"During halftime the only thing we felt we needed to address was the rebounding, because I think they had an edge on us heading into the half," said Newton Falls head coach Mark Baker.
"The girls did a great job in the second half of being more aggressive and hitting the glass hard. I think we may have even come back to out-rebound Liberty."
Indeed the Tigers did, narrowly winning the battle of the boards, 31-30.
Newton Falls (8-0, 4-0) was clinging to a slim 47-40 lead heading into the final period. Liberty eventually cut the deficit to four, but that's when Gabrielle Kline stepped up.
The sophomore scored eight of her game-high 20 points in the fourth quarter and grabbed 10 rebounds.
"Gabby really stepped up and played a nice game tonight," Baker said. "She and Brooke [Barreca] have both been seeing a lot of double teams this year. It just so happened Brooke was the one being doubled tonight, so Gabby knew it was her time to step up."
Barreca had a nice game for the Tigers as well, recording a double-double with 10 points and 10 boards.
"Rebounding definitely helped us tonight, especially in the fourth quarter," Barreca said. "We were losing the rebounding war early, but did a great job of coming back and gaining an advantage in that area.
"It is so important to win the rebounding war because rebounds lead to second-chance points and other shot opportunities. In the fourth quarter we did a much better job on our defensive assignments and we hit some clutch shots."
You would never know watching Liberty (7-3, 2-2) that the Leopards had played three games in four nights, winning two of those contests, as they never appeared fatigued.
"I'm disappointed that we lost tonight, but I'm happy because we played so hard and did a great job tonight," said Liberty head coach Ron DeJulio. "These kids do a great job of listening and doing what we tell them and I have no doubt they will rebound from this loss and continue to improve."
The Leopards forced Newton Falls into bad shots in the third quarter and held the Tigers to just 11 points in the period.
Leah Leshnack led Liberty with 19 points, Rachel Crum added 11 points and 10 rebounds and Marcy Dykes had nine points and 12 boards.
Newton Falls' Sadie Sutton had eight points, including two 3-pointers, and Destinee Hutson had four assists. Hannah Zelle scored seven points.