Report: BG eyes Durkin, Wolford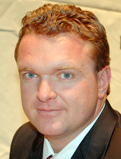 ---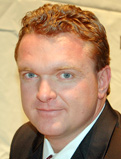 Photo
By Joe Scalzo
YOUNGSTOWN
Bowling Green's next football coach may look familiar to Valley football fans.
Florida defensive coordinator D.J. Durkin, a Boardman High graduate, and Youngstown State head coach Eric Wolford have been mentioned as possible candidates for the job.
Falcons coach Dave Clawson accepted the job at Wake Forest and is taking his offensive and defensive coordinators with him.
Sports Illustrated writer Pete Thamel reported that Durkin is one of four names to watch for the job, along with Ohio State co-offensive coordinator Ed Warinner, Towson's Rob Ambrose and Eastern Illinois' Dino Babers.
Durkin was a four-year starter for the Falcons at defensive end and linebacker from 1997-2000 and spent the next two seasons with the team as a graduate assistant. After one year with Notre Dame, he spent the next two seasons coaching defensive ends (2005) and linebackers/special teams (2006) before moving on to Jim Harbaugh's staff at Stanford.
He's been at Florida since 2010.
On Tuesday, the Toledo Blade mentioned both Durkin and Wolford as potential candidates. The newspaper also mentioned Ambrose and Babers, whose teams met in last weekend's FCS quarterfinals. Towson won 49-39.
The Falcons reportedly prefer someone with head coaching experience, although it is not a must.
Wolford did not respond to a request for comment about the report.
YSU athletic director Ron Strollo said he is aware there is interest in Wolford from FBS schools.
"We have had multiple teams reach out to us about Eric," Strollo said. "That's one of the things that happens when you have success. We expect him to be our football coach for a very long time."
Wolford, an Ursuline High graduate, has gone 24-21 in four seasons with the Penguins, including an 8-4 mark this season. He has improved his win total every season, although he is just 14-18 in Missouri Valley play. Wolford signed a five-year contract in February of 2010 and is entering the final year of that deal.
When asked if he will get an extension in the offseason, Strollo said, "That's one of the things we're discussing right now."
Narduzzi wins award
FootballScoop.com named Michigan State's Pat Narduzzi its defensive coordinator of the year on Tuesday. Last week, the Ursuline High graduate also won the Broyles Award, given to the nation's top assistant coach.
Narduzzi, whose father Bill was YSU's head coach before Jim Tressel, recently turned down an offer to become UConn's head coach.
"If I was just half happy, it's easy to go take a job," Narduzzi told ESPN.com on Tuesday. "But it's a great place to work, hard to leave your players."