SuspectI in murder at Southern Blvd. car business captured, arraigned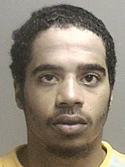 ---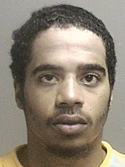 Photo
By JOE GORMAN
YOUNGSTOWN
A man on the run since a Nov. 15 homicide was captured by police Monday evening and arraigned in Mahoning County Common Pleas Court.
Lavelle Stanley, 24, was arraigned Tuesday before Judge Maureen A. Sweeney on charges of aggravated murder, attempted murder, felonious assault and being a convicted felon in illegal possession of a weapon. He pleaded not guilty to all of the charges and is being held in the county jail without bond.
Stanley was captured at a house in the 100 block of Lauderdale Avenue on the North Side about 5:20 p.m. Police have been looking for him since the shooting death of 25-year-old Elliott Stewart and the wounding of his brother, Derrick Stewart, 26, at Breeze Buffing and Detailing, a Southern Boulevard business started by their late father.
Just last week, the FBI Violent Crimes Task Force had asked for help in finding Stanley and had offered a $1,000 reward. Lt. Douglas Bobovnyik of the detective bureau said investigators received a tip that Stanley was in the home.
He was arrested without incident and was taken to jail after authorities waited outside for about an hour.
Reports said the Stewart brothers were shot after Elliott Stewart intervened in an argument between two women, and a man was upset that he got involved.
Elliott Stewart and the man, who police say is Stanley, seemed to have their differences ironed out before the brothers were shot.
Stanley's case was assigned to Judge R. Scott Krichbaum and a tentative trial date of today was set, although that will certainly be pushed back.
Also arraigned on a charge of aggravated murder before Judge Sweeney was 33-year-old Leo Kellish. He is accused of the early Thanksgiving Day stabbing of 70-year-old Dennis Simmons, who was found lying naked in a Shirley Road driveway.
Kellish met arriving officers dressed in a pair of boxer shorts and covered in blood, claiming he was acting in self-defense.
His bond of $1 million was continued.
His case was assigned to Judge Lou D'Apolito. A tentative trial date is Jan. 27.