Cafaro: Teddy's Law links schools, agencies to protect kids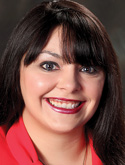 ---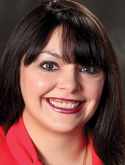 Photo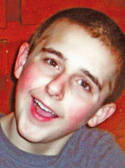 Photo
By Jordan Cohen
WARREN
State Sen. Capri Cafaro of Liberty, D-32nd, has introduced a bill requiring school superintendents and children services agencies to access a child-abuse database and possibly intervene before permitting a student to be either homeschooled or enrolled in a community Internet school.
Cafaro said she drafted the legislation in the wake of the beating death last January of 14-year-old Teddy Foltz of Struthers.
"It's called Teddy's Law, a joint effort to ensure we improve the system to protect children," Cafaro said during a Monday news conference.
The child died after a beating suffered at the hands of Zaryl Bush, who was living with the child's mother, Shain Widdersheim. Authorities said the boy supposedly was being schooled at home to cover up the incidents of abuse. The couple later was convicted and sentenced to long prison terms.
"[Teddy] may have been pulled out [of public school] to enhance his isolation," Cafaro said. "My objective is to create reasonable regulations to protect these children."
Cafaro said her legislation would establish links between children services agencies and the educational system and would require both to determine if a parent, caregiver or guardian's name appears on a statewide child abuse database when a homeschool application is made.
If it does, the senator's bill would require children services to launch an intervention program including home visitation before granting approval, and would authorize superintendents to delay admission until the investigation is completed.
"The superintendent [can] deny admission if those involved refuse to participate in an intervention program," Cafaro said.
The child's father, Shawn Tedesco of Sharon, Pa., and grandparents Sara and Paul Foltz of Youngstown appeared with Cafaro to support her legislation. Tedesco wore a blue T-shirt with "Fight for Teddy's Law" on the front.
"The ongoing abuse, torture and murder of my son and the murders of other innocent children from abuse is horrific," Tedesco said. "We at Teddy's Law are their voices."
Cafaro said she is not trying to be "punitive" against parents or guardians wishing to educate their children outside the public school system and said she is "sensitive" to their concerns.
"They deserve to be heard, [but] if you have nothing to hide, you shouldn't be concerned about this," Cafaro said.
The legislator declined to speculate about opposition to her bill, which is in the early stages of legislation and is assigned to a committee. Tedesco and the Foltz family said they plan to keep speaking out while the bill moves through the legislative process.
"Child abuse is the lowest example of human ... behavior," Tedesco said.