Butch, McDaniels impacted Clarett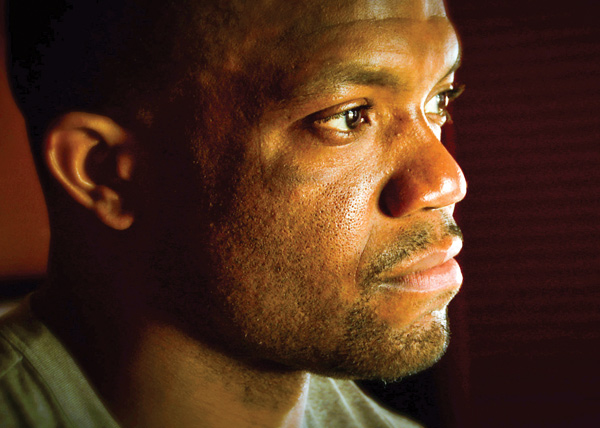 ---

Photo
In the latest installment of ESPN's 30 for 30 film series, "Youngstown Boys," Maurice Clarett opens up about his upbringing in the Valley, stardom, power, vice, confinement, redemption and mentoring.
The Boys are Back in Town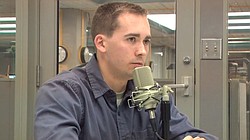 Video
Ryan Buck discusses the ESPN film "Youngstown Boys", which puts Clarett and Tressel back in spotlight.
By Ryan Buck
Related Stories:
ESPN film 'Youngstown Boys' puts Clarett, Tressel back in spotlight
Tressel & Clarett | Relationship of 'Youngstown Boys' survives tough times
A teacher in the Youngstown City Schools for 26 years, Michael Butch, Jr. has taught and befriended many children.
Maurice Clarett stands out. It was impossible for him not to.
In 1996, Butch spoke before a class of sixth-graders at Cleveland Elementary about the sports programs at Hillman Middle School.
"It's funny because we heard about him and that he was a big kid for his age," Butch said. "I was the basketball coach at the time and so I spoke on basketball and what we do."
When he wrapped up, Butch saw a hand raise and heard a remark he will never forget.
"I don't like to listen to coaches!" said a 12 year-old Clarett, whose teacher then apologized on his behalf.
A stunned Butch replied: "Well son, you better go to another school then and not play for me."
Fortunately, Clarett stayed and the two built a friendship that lasted well past Hillman.
Revered Ohio high school coach Thom McDaniels arrived at Warren Harding in time for the 2000 football season, well aware of the talents the Clarett, then a junior, possessed.
"The very first thing I said was, 'I am not the kind of guy who's going to get in line and pat you on the back and tell you how great you are,'" McDaniels said. "'I'm going to be in the line of folks telling you how you can do better, and that line is shorter.'"
The precocious Clarett, who internalized frustration and even anger over a vacant relationship with his father, thrived under the mentorship of both Butch and McDaniels. They helped him become an able student when he applied himself and the best football player in Ohio by the time he enrolled at Ohio State in early 2002.
"I told him I was going to do my best to make him a better player and a better person," McDaniels said.
"I don't think any of us could take the place of a father."
At the request of their former student, the career Youngstown educator and the state championship football coach both appear in "Youngstown Boys," the ESPN "30 for 30" documentary premiering Saturday night. The film primarily chronicles a rehabilitated Clarett's study of his own rise to fame and dramatic spiral into a life consumed by anger, greed, substance abuse and crime.
Butch could sense the pressure Clarett was under when he and his wife visited the kid they called their "other son" for a game in Columbus.
"I think everything was given to him," Butch said. "It was too much for an 18-year-old to handle. After games, we'd go see him in the locker room and they'd have to sneak him out of the stadium because people would just mob him. We couldn't even go out to dinner with him."
McDaniels, who would always answer Clarett's calls and visits after he left Harding, watched the constant attention break him down.
"From a distance— and this would apply to me as well— he's a freshman at a major university in a large city with more individual freedom and personal responsibility than he's ever had in his life," McDaniels said. "Add that he's a celebrity. That's a formula for disaster."
During Clarett's prison term from 2006 to 2010, Butch spoke weekly with him by phone, even adding money to his account so he could make the calls.
Clarett and McDaniels speak less frequently, but the now-retired coach says he will always be there for him. McDaniels says he is excited about the direction Clarett has steered his life.
"I want this story to have a happy ending," he said. "Hopefully that's what will transpire. I haven't seen the film yet so I can't say whether it's a cause for more hope or cause for less."