ESPN film 'Youngstown Boys' puts Clarett, Tressel back in spotlight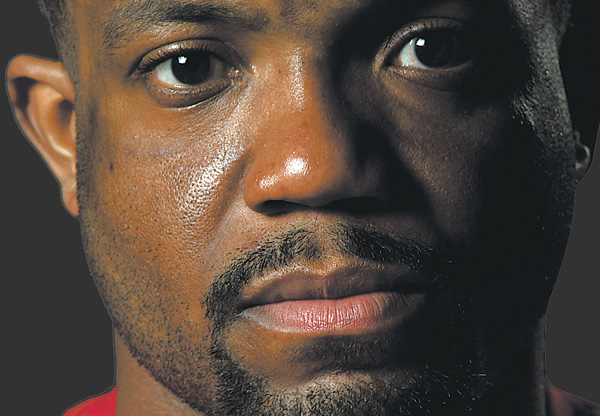 ---
The Boys are Back in Town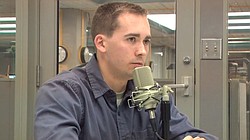 Video
Ryan Buck discusses the ESPN film "Youngstown Boys", which puts Clarett and Tressel back in spotlight.
RELATED: TRESSEL & CLARETT | Relationship of 'Youngstown Boys' survives tough times
By Ryan Buck
From the time he graced the covers of newsstands as a high-schooler and devoured camera time on the news like he did defenders in his wake, Maurice Clarett always has demanded the center of attention.
For more than a decade, Mahoning Valley football fans and casual observers alike have devoted considerable time, perhaps spent hard-earned money and exhausted the full gamut of emotion in following the rise, the fall, and the rise again of the area's biggest football phenom in a generation.
Clarett says the city of Youngstown is the essence of who he is as a person and a foundation for his story.
"It means a lot to me to have that emotional connection," Clarett said during a conference call Tuesday afternoon. "I fell in love with the spirit, the motivation and pain. I internalized it. It made me into what I was."
On Saturday night, the city's prodigal son makes his return to the spotlight as the subject of ESPN Films' 30 for 30 production "Youngstown Boys," a film by director brothers Jeff and Michael Zimbalist.
The documentary traces Clarett's story beginning with images of a powerfully built, yet fleet-of-foot running back carrying the football for Warren Harding High School and Ohio State. It also moves through years of Clarett and confidants seen at the center of controversy, and later crime.
What began as a psychological case study inside the mind of the enigmatic, yet cerebral Clarett transformed into what the producers deemed a dual narrative of hometown heroes Clarett and his mentor and college coach, Jim Tressel.
When Clarett, who had long since discontinued a relationship with his father, leveraged his football talents into scholarship offers from every major college in America, he sought out Tressel.
The charismatic coach had turned Youngstown State's football program into a national powerhouse and had earned the job at Ohio State in early 2001.
In Tressel he found a role model and confidant, perhaps a father figure he felt was absent in his life. The pair from Youngstown helped take the college football world by storm.
Jeff Zimbalist, a western Massachusetts native, noted the importance of the game and its heroes upon visiting the community, which is still struggling to reverse an economic decline that began with the collapse of the steel industry decades ago.
"We spent a lot of time there," Zimbalist said. "I really didn't know Youngstown. I didn't know or have an understanding. It's a picture of American society that's prevalent throughout the old manufacturing sector. Football's a different ball game in Ohio. It's not just sports fans. They knew Maurice's statistics going back to pee-wee football. He was a household name."
The city of Youngstown and its football tradition will — alongside two of its most prominent figures — be on center stage as Clarett intended.
"The city continued to support me when I was down," Clarett said. "I want to pay homage to my hometown and put us on the map — on a national scale."
More like this from vindy.com
December 11, 2013 12:10 a.m.