Pavlik cited for OVI at Niles-Youngstown turnpike exit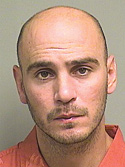 ---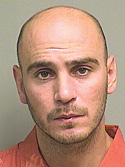 Photo
By Joe Gorman
Youngstown
Former middleweight boxing champion Kelly Pavlik is expected to be arraigned today on a charge of operating a motor vehicle while under the influence of alcohol.
Pavlik, 31, was cited about 12:25 a.m. Monday at the Youngstown-Niles exit on the Ohio Turnpike, said Lt. Anne Ralston, a spokeswoman for the Ohio State Highway Patrol.
Pavlik's court appearance in Mahoning County Court in Austintown is set for 9 a.m.
Ralston said troopers patrolling the turnpike got a call from someone concerned about an impaired driver, and the car Pavlik was driving matched the description the caller gave.
A trooper spotted Pavlik's car at the gate trying to exit the turnpike, but Pavlik did not have a pass or ticket on him to exit the toll road, Ralston said.
As the trooper questioned Pavlik, he showed signs that he was impaired, Ralston said.
Ralston said the trooper asked Pavlik to take a breath test but Pavlik refused.
Pavlik was still cited because the trooper had probable cause to believe Pavlik was drunk, Ralston said.
Ralston said Pavlik was not jailed because he does not have a prior OVI conviction.
She said she did not know how he got home or what happened to his car.
This is Pavlik's second brush with the law this year. He faces a pending misdemeanor theft charge in county court in Canfield after a cabdriver accused him of failing to pay cab fare earlier this year after getting a late-night cab ride home from a Youngstown bar.
He has a Jan. 31 pretrial hearing in that case.
Pavlik has had issues in the past with alcohol including a charge of driving under the influence in 2011. He pleaded guilty in April 2012 in the Canfield court to a reduced charge of failure to control. He has attended a treatment program.
Pavlik retired from boxing in January after a career that saw him become the middleweight world champion in 2007.
In 12 years as a fighter, he had a career record of 40-2 with 34 of his victories coming by knockout.