Patrick McClurkin now facing charges in South Carolina relating to his ex-wife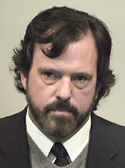 ---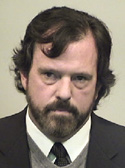 Photo
By Ed Runyan
WARREN
Patrick J. McClurkin, one of two former funeral directors arraigned last week on multiple charges related to McClurkin Funeral Home in Girard, is apparently headed to South Carolina to face other charges.
McClurkin, 47, waived extradition Monday in the courtroom of Judge Peter Kontos of Trumbull County Common Pleas Court, allowing him to be taken to Georgetown County, S.C.
He is charged there by the Georgetown County Sheriff's Office with stealing jewelry worth more than $2,000 from his ex-wife and damaging her car by carving obscene words into it Aug. 11. Both are felonies.
McClurkin, of Abbey Street, Girard, has been in the Trumbull County jail since his arraignment Dec. 2.
On that day, he was arraigned in Judge Kontos' court on 10 charges — corruption, theft, grand theft, theft from an elderly person and six counts of violating laws relating to prepaid funeral arrangements.
He and his brother, Robert J. McClurkin, also of Girard, were indicted after investigators determined that the brothers, former operators of the funeral home, stole more than $400,000 from 50 or more customers.
The thefts were related to prepaid funeral services for which the McClurkins were required to set the money aside but instead used for other things, authorities said.
An affidavit from Georgetown County said McClurkin damaged the car of his ex-wife, Tamara McClurkin, by carving a derogatory term for his wife into the top of her car's trunk door.
Chuck Morrow, assistant Trumbull County prosecutor, said Georgetown County can take McClurkin to South Carolina regarding his charges there, despite his facing serious charges in Trumbull County.
His next scheduled pretrial hearing in Trumbull County is Dec. 19. If convicted of the Trumbull County charges, he could get 20 years in prison.
Trumbull County records indicate Patrick McClurkin and his ex-wife have filed other complaints against each other in recent years.
In June 2010, Tamara McClurkin filed a complaint with Girard police over visitation issues. About 11 days later, she filed a complaint alleging he rammed her vehicle with his.