Youngstown is looking to build an amphitheater in the back of the Covelli Centre
---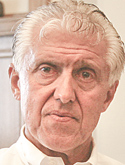 Photo
YOUNGSTOWN
City council will consider legislation Dec. 18 from the administration seeking to take the initial steps to build an amphitheater at the Covelli Centre.
Council will be asked to permit the board of control to hire a consultant to design the outdoor facility, said Mayor Charles Sammarone.
The decision to move ahead with the amphitheater, including the possible hiring of a design consultant, will fall to Mayor-elect John McNally IV, who takes office Jan. 1.
McNally said he has no problem with the ordinance and the amphitheater "would be a nice addition," but "before we get too far down the road on it, the city has to focus on the outstanding debt on the Covelli Centre before moving ahead with this."
The city borrowed $11.9 million in 2005 for its share of constructing the $45 million center, and after more than eight years has paid less than $900,000 toward that amount.
Sammarone, city council president-elect, and Eric Ryan, the center's executive director, say the outdoor location would greatly benefit the city-owned facility during the summer months, the slowest time for indoor arenas.
"We've got to increase activity in the summertime," Sammarone said.
Since the center opened in October 2005, it has had only one July-to-September quarter with an operating surplus. That was in 2011 when concerts by Barry Manilow, and Motley Crue with Poison, and even that quarter's surplus was only $35,230. The center had a $1,221 operating loss this past third quarter, the second-best July-to-September it's ever had.
The amphitheater likely would add at least 25 summer events at the center, which has about 100 events annually, Ryan said.
"The amphitheater would be a moneymaker," Ryan said.
In addition to national touring acts, Ryan said the outdoor facility could have smaller community events such as local bands, festivals, fairs, corporate picnics and outdoor meetings.
"We've tried to do outdoor shows in the summer," he said. "It's not that [some] aren't well-attended, but the days of putting up a tent and a stage are over. Those temporary stages have issues [particularly safety]. National acts either want very expensive mobile stages or a permanent stage."
Building an outdoor facility would cost between $1 million and $1.7 million, said city Finance Director David Bozanich. But that figure would be determined by the design consultant.
"Our intent is to have no general-fund money in the deal," he said.
Bozanich, Ryan and Sammarone said the city would sell naming rights, seek corporate sponsorship and request money from foundations to offset the cost of building an amphitheater. Also, the city will ask the state for money and could use money from water and wastewater funds to pay for water- and sewer-line extensions, Bozanich said.
The facility would be located at the rear of the building, near South Avenue, where employees currently park, Ryan said.
Directly in front of the stage would be a cement or brick plaza with space for about 500 removable chairs for VIPs including major sponsors and those who rent luxury suites inside the Covelli Centre, Ryan said. That area also could fit more people for general-admission concerts with no chairs, he said.
Behind that would be a lawn area for about 2,500 to 3,000 people, Ryan said.
If approved, the work would take about two to three months and be ready by next summer, Ryan said.
With the city controlling the center's food-and-beverage service through Ryan's company, JAC Management, since April 2012, the facility has increased its profits. For example, during the first six months of this year, the city made an additional $89,301 in food-and-beverage sales.
"It's been proven to be very lucrative for the city," Ryan said.
Having control of food and beverages makes this project a profitable venture for the city, Ryan and Sammarone say.
"Concessions are huge," Sammarone said.
Ryan first proposed an outdoor facility in April 2011 but was met with resistance from city council members and Sammarone, who was council president at the time.
"I've since spoken to other cities with amphitheaters and with the city controlling food and beverages — it's a good time now to do this," Sammarone said.