Mr., Mrs. Clarke mark 50 years of marriage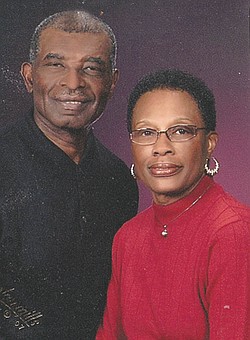 Photo
Mr. and Mrs. Livingstone D. Clarke
DOVER, DEL.
Mr. and Mrs. Livingstone D. Clarke of Dover, Del., celebrated their 50th anniversary Dec. 7. The former Geraldine Clark of Youngstown married Mr. Clarke on Dec. 7, 1963, in Brooklyn, N.Y.
They have a daughter, Kristen M. (Steven) Green and a grandchild, Tanai J. Green.
Mr. Clarke retired after working as a carpenter and Mrs. Clarke works for Delaware State University.