Lindsay Whetzel, Gregory Mathes set June date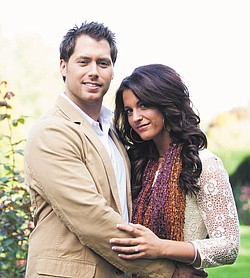 Photo
Gregory M. Mathes and Lilndsay R. Whetzel
CORTLAND
Mr. and Mrs. Bruce Whetzel of Cortland are announcing the engagement of their daughter, Lindsay R. Whetzel to Gregory M. Mathes.
Parents of the prospective groom are Mr. and Mrs. Robert Mathes of Austintown.
The couple will exchange vows during a June 7 ceremony at North-Mar Church in Warren. A reception will follow at The Grand Pavilion at the Magnuson Grand Hotel in Warren. Invitations will be extended for both.
The bride-elect earned a bachelor's degree in business administration from Thiel College. She works at Parker Hannifin in Mentor, Ohio.
Her fiancé earned a bachelor's degree in mechanical engineering from Youngstown State University and a master's degree in engineering management from Ohio University. He is employed at Avery Dennison in Painesville, Ohio.