Jessica Harvey, Ryan Sawyer rite set for April 2014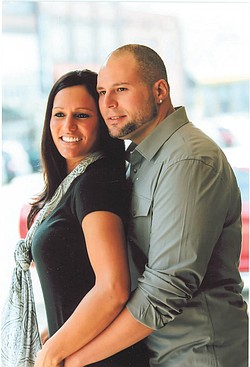 Photo
Jessica Harvey and Ryan Sawyer
AUSTINTOWN
Jessica Harvey and Ryan Sawyer of Austintown are engaged and planning an April 2014 wedding, their parents are announcing.
The bride-elect's parents are Paul and Andrea Harvey and Michele and Charles Cathcart. James and Kimberly Sawyer are the parents of the prospective groom. All are of Austintown.
The bride and groom will be accompanied by their parents and close family for a 2 p.m. wedding ceremony at Sandals Resort in Montego Bay, Jamaica.
Invitations will be issued for a local reception May 2 at Ciminero's Banquet Center in Niles.
The future bride is a surgical dental assistant at the office of Dr. Patrick Haggerty D.D.S. in Canfield.
Her fiancé is a CNC machinist at Reduction Engineering Scheer Inc. in Kent.