75 seek posts in mayor-elect McNally's administration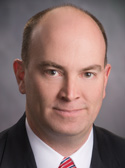 ---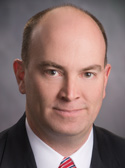 Photo
YOUNGSTOWN
About 75 people submitted applications to Youngstown Mayor-elect John McNally IV to serve in his Cabinet.
The mayor can make several key department-head appointments with none having civil-service protection.
The heads of nine departments submitted resumes and letters of interest to McNally to keep their jobs.
They are Police Chief Rod Foley, Fire Chief John J. O'Neill Jr., Finance Director David Bozanich [who retired earlier this year and was rehired through the end of the year by Mayor Charles Sammarone], Law Director Anthony Farris, Prosecutor Dana G. Lantz, Public Works Deputy Director Charles T. Shasho, Park and Recreation Director Robert Burke, Buildings and Grounds Commissioner Sean T. McKinney, and Acting Water Commissioner Harry L. Johnson III.
Also, several attorneys in the law department — all of whom have unclassified jobs and are appointed by the mayor — turned in letters of interest asking that McNally retain them.
McNally said he will start meeting with applicants soon and will make some appointments by next week.
"We've got good applicants, and the people in the existing positions are doing relatively decent jobs," said McNally, who will choose his Cabinet members without the assistance of a screening committee.
Other appointments will take longer, with McNally saying they won't be filled by Dec. 15, his original goal to have his Cabinet selections done.
Also, McNally said he isn't sure if he'll hire a chief of staff/secretary. But if he does, it definitely won't be for a few months.
"I'm going back and forth on it and need to give it more thought," McNally said. "I'm not 100-percent sold on the need for the position in the immediate short-term."
The mayor-elect said he wants to take an active approach to the new job — "getting my hands dirty" as he called it — and having a chief of staff right away wouldn't help.
Among those who applied to be chief of staff include Councilman John R. Swierz, D-7th; Karen Perkins, the city's zoning analyst; Susan M. Moorer, Youngstown State University's P-16 outreach assessment coordinator; and Dollaine R. Holmes, Youngstown Metropolitan Housing Authority's family self-sufficiency specialist.
Some former department heads and ex-city council members applied.
They include former police chief Jimmy Hughes, seeking his former position, and Carmen S. Conglose Jr., the former deputy director of public works who applied for his old job as well as buildings and grounds commissioner and water commissioner.
Former 2nd Ward Councilman Rufus Hudson didn't apply for a specific position but said he wanted something that focuses on economic development, while ex-6th Ward Councilman Paul Pancoe applied to be buildings and grounds commissioner.
Two key members of McNally's campaign — Danny Thomas Jr., a former Struthers councilman, and William J. Blanchard, an attorney and retired Youngstown police detective sergeant — applied to work for the mayor-elect.