Niles widow learns ashes in her necklace were not her husband's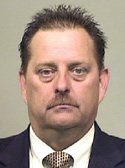 ---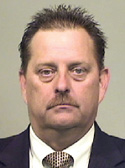 Photo
By Ed Runyan
NILES
Betty Scherer of Niles has sympathy for the ex-wife and children of Robert McDermott Sr., the former Niles funeral director accused of stealing money from numerous customers who prepaid for funeral arrangements.
But McDermott's giving her someone else's cremated remains and telling her they were those of her husband, Richard L. Scherer, makes her hope he's punished.
"I'd like to be there in court," she said of hearings related to McDermott's 19 criminal charges.
Sherer is one of several former McDermott customers who learned last month that McDermott gave her the wrong cremated remains.
Niles police even had to disinter the cremated remains of three people in Niles Cemetery to better understand where all of the remains belonged.
In four cases, they were in the wrong place — Scherer's in the funeral home in a mismarked urn, one in the funeral home instead of in its grave, another in the wrong grave and another in Sherer's home instead of the cemetery.
That information is contained in a report Capt. Ken Criswell of the Niles Police Department filed Monday with Trumbull County Probate Court.
In Scherer's case, half of her husband's cremated remains were found in the McDermott funeral home when investigators went inside Aug. 20 searching for evidence of possible crimes.
Ashes for Richard Scherer were found in an urn with Francis Robertson's name on it. Robertson's ashes actually were correctly buried in Niles Cemetery.
Another thing that was correct was that half of Richard Scherer's cremated remains were in the burial plot in Niles Cemetery where they were intended — next to the remains of his first wife.
But when Criswell asked Betty Scherer on Aug. 29 to see the urn supposedly containing the other half of Richard Scherer's ashes, he found a tag inside the urn saying the ashes belonged to Paula M. McGlaughlin.
So Betty Scherer gave those ashes, which had been in her bedroom since 2008, and a necklace containing ashes she had worn around her neck since 2008 to Criswell. Her daughter, Melinda Devorich of Niles, also had been wearing a necklace with the ashes in it.
Criswell later brought the correct ashes to Betty Scherer, but she said it may be some time before she's ready to put them in another necklace.
"In time, I'm sure I will get another necklace," she said Tuesday.
"I feel kind of bad because they [ashes] were sitting there on the dresser for five years, and they weren't the right ones," she said.
It makes her feel strange to know that over the years she wore a stranger's ashes in her necklace and treated them as if they were a part of her husband.
"At times you pick that up and kind of kiss it. You say good night. And all this time, I've had another [person's ashes] in my bedroom," she said. "I'm glad they're getting the ashes back to the right people."
Criswell said it was difficult to go and see Betty Scherer. "It's not an easy thing to approach a 75-year-old woman and you have to tell her the bad news," Criswell said.
"They feel betrayed," Criswell said of the customers whose ashes went to the wrong people or place and those whose money was taken. "Many people have a funeral director they have trust with and a history. That's why people go to the same funeral director."
When Crisell discovered that McGlaughlin's cremated remains were at the Scherer home, they checked her burial plot in Niles Cemetery and found the cremated remains of Mabel Toth inside.
McGlaughlin's remains were later buried in her plot in Niles Cemetery.
Toth's family made its own arrangements to have her remains buried in another plot in Niles Cemetery.
Because the urn containing half of Scherer's remains were in an urn with Robertson's name on them, the Robertson family became concerned after reading about it in an area newspaper — wondering if the remains they had were the right ones. They are.
Police disinterred the grave of Robert C. Jerina in Niles Cemetery because an urn bearing his name and cremated remains with his identification tag were found in the McDermott funeral home.
His cremated remains were supposed to be buried in Niles Cemetery.
The cremated remains found in his burial plot were not identifiable because they had no tag. The cremated remains in the burial plot had gotten wet because the container had broken. They eventually will be buried in the Niles Cemetery Columbarium niche.
Jerina's remains were buried in his plot in Niles Cemetery on Nov. 24.
Criswell said he asked probate court Judge Thomas A. Swift to seal documents associated with disinterring three graves in Niles Cemetery because of a desire to give privacy to the families involved and to prevent anyone from tampering with the graves involved.