Penguin Place up for auction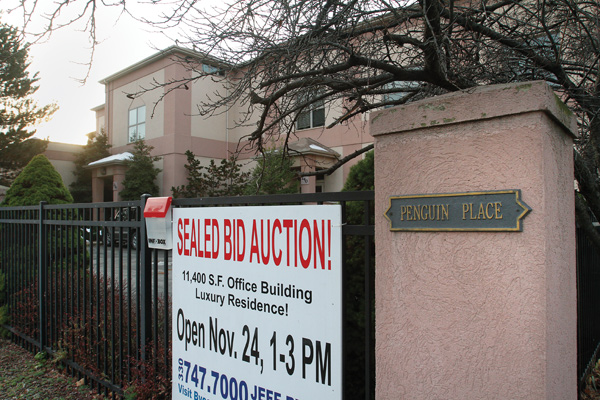 ---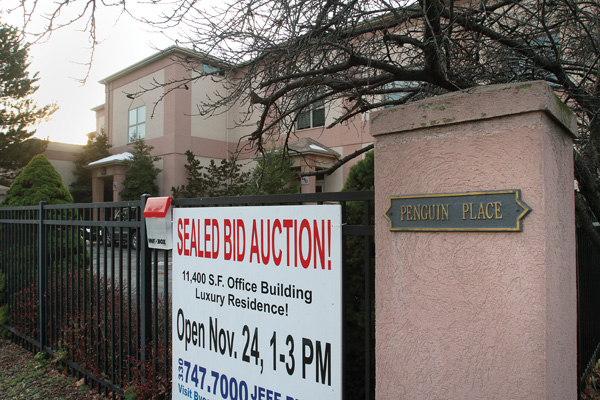 Photo
Penguin Place, which was the home of former Youngstown State University President Les Cochran and his wife, Lin, is going up for auction. The two-story, 11,400-square-foot building includes office space with an area on the second floor that could be used as a residence.
By Denise Dick
YOUNGSTOWN
Just a few months after a new Youngstown State University president moved into a renovated residence, the home of a former president is going up for auction.
Penguin Place, 236 and 240 N. Champion St., was the home of former YSU President Leslie Cochran and his wife Lin. The couple sold it in 2000 to Thermal Ventures of Youngstown for $637,500. The company used the building as the headquarters of its city-based company which provided steam-powered heating and cooling to much of downtown.
YSU's eighth president, Randy Dunn, who took office last July, moved into the renovated Pollock House on Wick Avenue upon coming to campus. The university undertook a $4 million renovation to convert that historic building, which had once been a hotel, back into a residence.
Thermal Ventures II LP was owner of Youngstown Thermal which was sold to Youngstown Thermal Holdings, said Jeff Bees, president of Thermal Ventures II LP.
Thermal Ventures II also had other assets primarily in Michigan that were sold into a new partnership, and the corporate function of that new partnership is located in Detroit. The partnership is called Detroit Renewable Energy.
With the corporate function based in Detroit, the company doesn't need a headquarters in Youngstown, Bees said.
The auction of Penguin Place is by Jeff Byce Auction and Realty.
"There's been fairly significant interest from folks," Bees said.
Bids are due by 4 p.m. Dec. 13 and a preview is scheduled for 4 to 6 p.m. Friday.
The two-story, 11,400- square-foot building includes a two-car attached garage, and the second floor can be a residence or offices.
Bees said those inquiring about the building have expressed interest in the building both as a residence and as an office.
The Cochrans bought the former Clingan-Waddell Hall from YSU in December 1993 for $2,200. The structure was built in 1915 by C.F. Owsley for the Ohio State Telephone Co.
The Youngstown YMCA used it as a youth center from 1943 to 1953 with Youngstown College renting space periodically during that 10-year period, according to Vindicator files.
Youngstown College was given money by Mrs. Jacob Waddell and R.T. Callahan to buy and renovate the building and it was renamed Clingan-Waddell Hall.
The university used it for classrooms from 1953 to 1986 and to house the art and home economics departments and ROTC offices.
The building stood vacant and boarded up for seven years until the Cochrans bought it and undertook massive renovations.
The Cochrans moved in into the home in 1994 and moved out when Cochran retired from the president's seat in 2000.