Employment main deterrent to return to crime, retiring CCA director says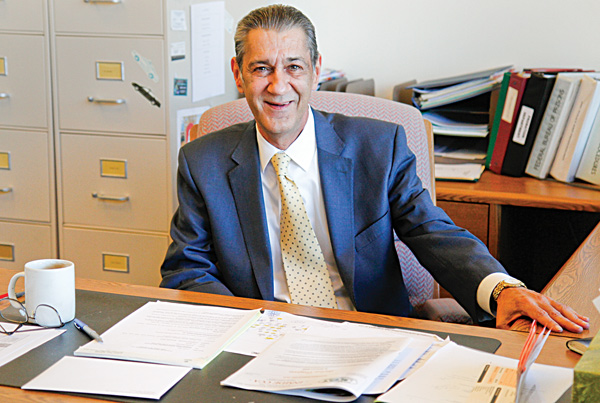 ---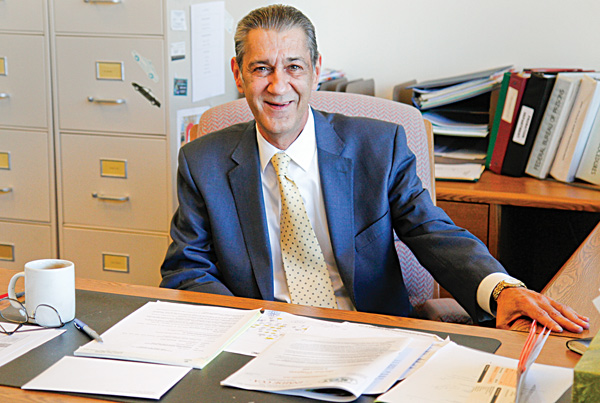 Photo
Richard J. Billak, founder and CEO of the Community Corrections Association Inc. for nearly 40 years, reminisces about his career. Billak retires Dec. 31.
YOUNGSTOWN
A pioneer in the community corrections movement who has devoted four decades to improving and expanding the model agency he founded will retire at year's end.
Richard J. Billak, founder of the Community Corrections Association Inc., will retire Dec. 31, after almost 40 years as the association's chief executive officer.
During Billak's tenure, CCA has grown from a single 15-bed residential center for adult felony offenders at 1764 Market St., with a staff of 12, to seven buildings along Market Street and 101 employees.
Last year, the nonprofit agency, which has 180 beds in its residential facilities, served about 1,500 clients.
Billak will be honored at a 6 p.m. Friday retirement dinner at Mr. Anthony's, 7440 South Ave.
"There is really no way to characterize his leadership because he has just been the face, the voice and the heart of Community Corrections since its inception," said Raymond Butler, a member of CCA's board of directors. "We truly have a hard time imagining the agency without him."
Billak, a licensed psychologist, will be succeeded as agency CEO by David Stillwagon, a CCA residential treatment director.
Serving both probationers and prison releasees, the agency provides residential, vocational and substance-abuse rehabilitation services. "Our treatment components span all the needs that they have when they come to us," Billak said of program participants.
The agency also performs pre-sentence investigations for the courts and oversees people on electronically monitored house arrest.
Among the first four community corrections programs in the nation to be accredited in 1978, CCA has been continuously accredited by the American Corrections Association since then.
"He was one of the innovators, one of the first individuals in the country to try this model and to develop it to the extent that he has," Butler said of Billak.
CCA clients obtain work experience ranging from beautification and maintenance of Market Street lots, where buildings were demolished, to cooking for Ohio State Penitentiary inmates and driving trucks for PI&I Motor Express of Brookfield.
"The biggest reason people don't return to crime is they have legitimate employment," Billak said. "Eighty percent of the folks who come through here are leaving us with full-time employment."
Billak said he founded CCA because he was frustrated by the lack of community resources to help inmates being released from jail during his three years as a counselor in the Mahoning County jail.
"I got together with a group of community leaders and embarked on this 40-year path," Billak said.
CCA uses a research-based cognitive behavioral model developed by the National Institute of Corrections, which emphasizes the harm crime causes its victims and urges offenders to replace the impulsive, "get rich quick" criminal mentality with a deferred-gratification model based on life planning.
When he founded CCA in 1974, Billak was facing a "tough on crime" political consensus that favored building more prisons and imposing long prison sentences.
CCA's neighbors also objected to what they feared would be adverse consequences of having ex-offenders served by the agency in their community.
"It took a few years for them to understand that we were safe, but, more importantly, partners with them" in community improvement, Billak said.
Today, CCA's services are much sought after because of the passage of Ohio House Bill 86, a 2011 sentencing law that discourages prison terms for low-level felons to save the state money by reducing the prison population.
Typically, 20 men and six to 12 women are now on CCA's waiting lists.
"The development of the agency has been a model for the nation in corrections, and it's also been an amazing asset to the Youngstown community," Butler said.
"Rick has made an impact in the community and on the lives of thousands of individuals and families, and these individuals are now productive citizens," Butler added.
The fact that Billak's reputation as a leader in community corrections goes far beyond Youngstown is illustrated by his having been president of the Ohio Halfway House Association in 1978-79, president of the Ohio Community Corrections Organization in 1988-89 and president of the International Community Corrections Association from 1997 to 1999.
In retirement, Billak said he intends to read and travel, while continuing to reside in the Mahoning Valley. He also said he hopes to serve on some local nonprofit agency boards.
"To go from 100 mph to zero is not a healthy transition," he said. "I know I can't be sedentary."
More like this from vindy.com