'Rocket Man' returns to the Covelli Feb. 1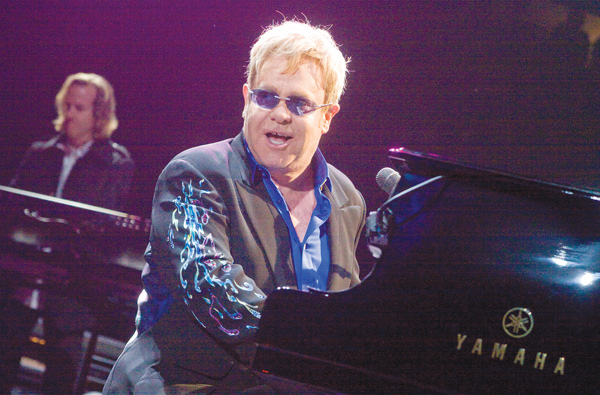 ---

Photo
Elton John performs for a sold-out crowd at the Covelli Centre on May 1, 2010.
YOUNGSTOWN – Elton John, who holds the Covelli Centre concert record for most tickets sold and fastest sellout, will return to the downtown arena Feb. 1.
Tickets go on sale at 10 a.m. Friday at the box office and all Ticketmaster outlets.
The British rock star's only other Youngstown concert was less than three years ago — May 1, 2010, at Covelli. All 7,000 tickets for that show were sold in 30 minutes.
It was one of the few concerts at the venue in which all seats were made available, including those behind the stage. For the upcoming concert, plans do not currently call for in-the-round seating, said Kelsey Rupert, Covelli marketing director.
Officials at the arena were ecstatic to be able to bring the superstar back to town.
"It is such an honor and a privilege to have Elton John return to the Covelli Centre and downtown Youngstown," said Eric Ryan, general manager of the arena, in a statement. "To have him back is truly amazing for our community."
Ticket info:
Tickets are $26, $76 and $126 (additional fees may apply) and go on sale at 10 a.m. Friday at ticketmaster.com, all Ticketmaster outlets, by phone at 800-745-3000 and at the Covelli box office. There is a limit of eight tickets per customer.