Sept. 21 date set for Galgan and Franceschelli rite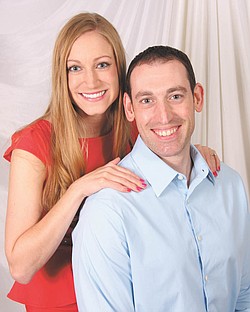 Photo
Shannon Galgan and Victor Franceschelli
POLAND
Lee and Karen Galgan of Poland are announcing the engagement of their daughter, Shannon Galgan, also of Poland, and Victor Franceschelli of Boardman.
He is the son of Albert and Carol Franceschelli of Youngstown.
The couple will be married in an open ceremony at 1:30 p.m. Sept. 21 at Our Lady of Mount Carmel Church in Youngstown. A reception for invited guests will follow in the church hall.
The bride-elect graduated summa cum laude from Youngstown State University with bachelor's and master's degrees in nursing and is a certified nurse practitioner.
She is employed by ValleyCare Health Systems Northside Medical Center, Youngstown, as a registered nurse.
The prospective groom graduated from YSU with a bachelor's degree in information technology. He works as a systems administrator for AVI Foodsystems Inc. in Warren.