SENIOR SALUTE: BAND EDITION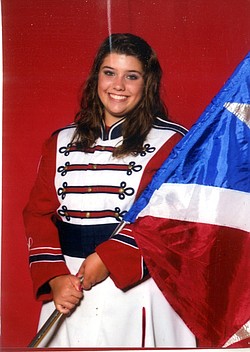 Photo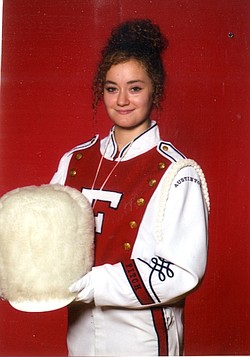 Photo
Name: Hannah Berni; Rachael Malizia
Instrument:
Berni - Oboe;
Malizia - Senior Drum Major
Q. When did you start playing your instrument?
A. Berni: I started playing the oboe when I was 10-years-old and in the fifth-grade.
A. Malizia: I started playing the trombone in the fifth grade.
Q. If you could play any other instrument, what would it be and why?
A. Berni: If I could play another instrument, I would choose the drums. The drum line always looks like they're having a fun time.
A. Malizia: I'd probably play the drums, because I always liked the drums and originally narrowed my options down to either drums or trombone when I started band.
Q. Best memory of being in band/marching band?
A. Berni: The best memory of marching band was making flagline at the end of my freshman year. The memories on the line have continued on since then and still will as I am captain this year.
A. Malizia: Everyone clapping in the stands as the band played and marched to "Stars and Stripes Forever."
Q. Why is music important to you?
A. Berni: Music is important to me because it has always been a part of my life. I have made a lot of friends and memories being a part of the band.
A. Malizia: Because it has the ability to bring a lot of very different people together.
Q. What college do you hope to attend/intended major?
A. Berni: I plan on attending Cedarville University to major in education.
A. Malizia: Although I haven't decided for sure, my current favorite college is the University of Akron, and I intend to major in either social working or criminal justice.