Wertmans' 50th honored with dinner party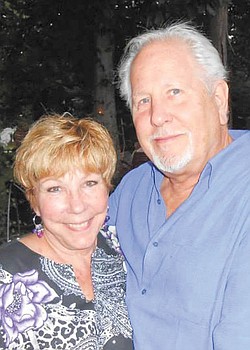 Photo
Mr. and Mrs. Joseph Wertman
BOARDMAN
Mr. and Mrs. Joseph Charles Wertman of Boardman were honored for their golden jubilee with a backyard dinner party at their home. It was hosted by their children.
Their children are Lynn (Kevin) Goff of Bay Village, Ohio, and Don (Holly) Wertman of Cortland. Grandchildren are Charlie and Jenna Goff.
The former Kay Donna Bowers and Mr. Wertman were married in 1963 at Christ United Presbyterian Church in Youngstown.
Mrs. Wertman retired as an office administrator for Hanger Prosthetics and Orthotics, where she worked C.for 34 years.
Mr. Wertman, known as Charlie, retired from United Engineering & Foundry Inc., Wean United, after its closing, where he had been a machine tool operator. He later retired from Extrusion Dies Inc.