Popovec's heart still with basketball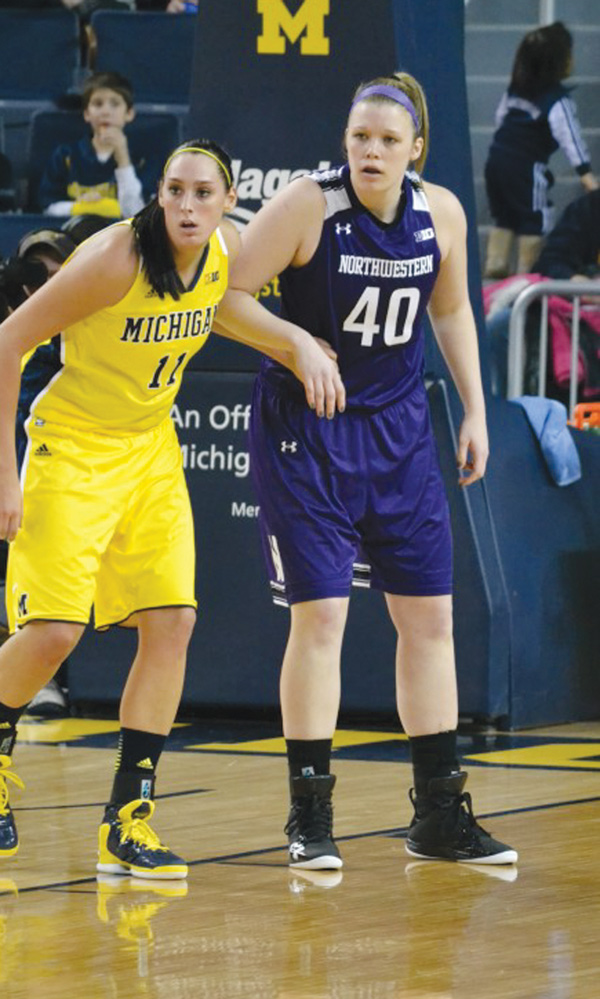 ---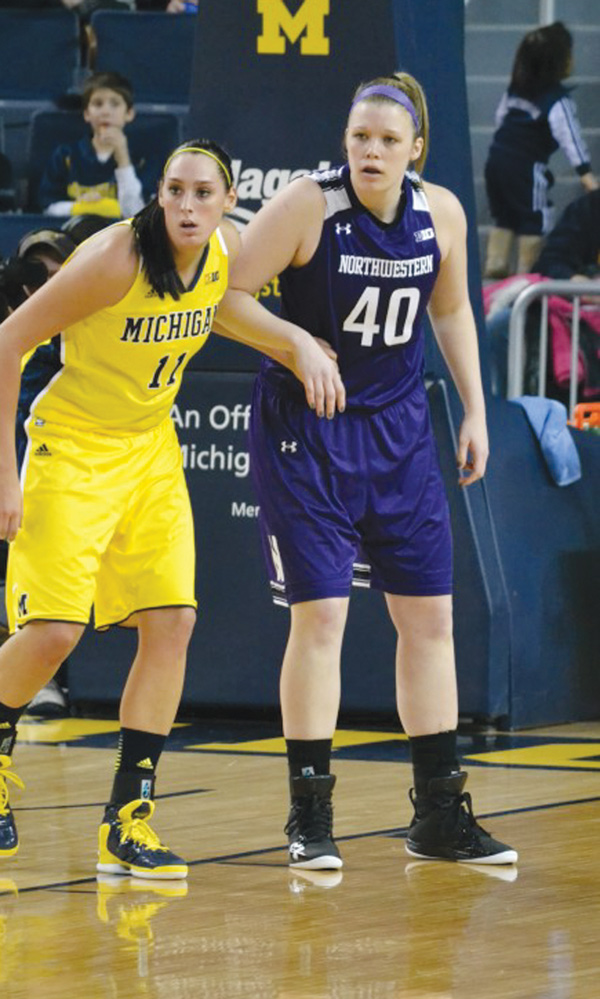 Photo
Canfield High graduate Kate Popovec finished her college basketball career at Northwestern. She's the new director of basketball operations for the LaSalle University women's team.
By Tom Williams
CANFIELD
A major medical issue hasn't killed Canfield high graduate Kate Popovec's love for basketball.
Hoping someday to coach at the collegiate level, the Northwestern University graduate has been hired as the LaSalle University women's basketball operations director.
"I want to be a coach so this should be a good experience," said Popovec who was part of Canfield's 2008 team that finished runner-up in the Division II regional tournament. "It should be a great way to get into coaching."
During her high school years, Popovec rarely dealt with injuries. College was another story.
As a freshman and sophomore, Popovec attended the University of Pittsburgh where she dealt with a sprained ankle and a broken bone in her foot.
Before her junior season, she transferred to Northwestern and sat out the 2010-11 season as required by NCAA transfer rules.
In October 2011 just as she was ready to resume playing, Popovec was diagnosed with Atrial-Ventricular Nodal Re-entry Tachycardia, a common disorder of the heart.
"AVNRT is caused by a defective sinus node and causes the heart to beat very rapidly," said Ken Popovec, Kate's father. "The procedure to correct the disorder is an ablation of the defective sinus node, and is considered extemely safe.
"In Kate's case, the procedure went wrong, causing total heart block," said Ken, describing the problem as a lack of an electrical signal from the atrium to the ventricle.
The solution was a pacemaker.
Told her basketball playing career was over, Popovec was examined by two doctors who specialize in athletes with heart disorders.
She was cleared to play, returning to the court at the end of the 2011-12 season. However, she was unable to regain her conditioning and had to come out after perhaps three minutes of action.
Popovec said it's been frustrating, but there's also a silver lining.
"I was always healthy in high school," Popovec said. "To miss practice, I had to be super sick and Coach Pav [Pat Pavlansky] would make me sit out a practice.
"As much I thought my impact in basketball was on the floor, I've discovered a passion for coaching, perhaps from those injuries," Popovec said.
In June 2012, Popovec graduated from Northwestern with a degree in communications. In June, she received her master's degree in sports administration.
Basketball has been on her mind.
In April, she went to New Orleans, the site of the NCAA Women's Final Four tournament, to attend the Women's Basketball Coaching Association's program "So You Want To Be a Coach." She was one of 50 who were invited to attend out of more than 1,000 applicants.
While coaching is her priority, one of her former assistant coaches at Pitt came calling with a job.
Jeff Williams, who is beginning his third season as LaSalle's head coach, contacted Popovec when he needed a director of operations. One of his assistant coaches is Shayla Scott, a 2011 graduate of Pittsburgh who was Popovec's teammate.
"Basically, I will be in charge of organizing everything in the program — travel booking rooms, making sure the girls are fed," Popovec said.
The toughest part of her job may be that she's not allowed to coach.
She's hoping that this position will be a stepping stone.
"I've a real passion for people and that's where my desire to coach comes from," said Popovec who considers herself fortunate. "I've had a lot of great support.
"This is definitely a change but I feel I'm where I'm supposed to be now."