Kendra Perry, Jason Antalocy date set in Sept.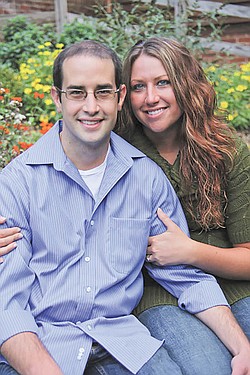 Photo
Jason Antalocy and Kendra Perry
Lori and Nicholas Rusyn of Salem and Randy Perry of Columbiana are announcing the engagement of their daughter, Kendra Perry of Salem, to Jason Antalocy of Canfield.
Parents of the future groom are Kathy Prasad of Canfield and Frank and Ann Antalocy of Youngstown.
St. Michael Church in Canfield will be the setting of the 2 p.m. ceremony Sept. 21. A reception will follow at Fellows Riverside Gardens in Mill Creek Park. Invitations will be issued for both.
The bride-elect is a licensed practical nurse at Hampton Woods Nursing Center in Poland.
Her fiancé earned a bachelor's degree in social work from Youngstown State University. He is business office manager at Woodlands LLC.