Emily Stanavich, Robert Colaianni set fall wedding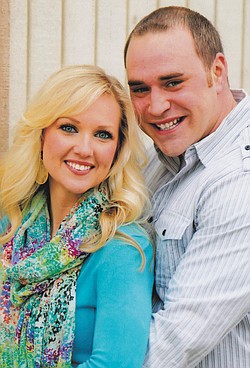 Photo
Emily Stanovich and Robert Colaianni
The engagement of Emily Stanavich and Robert Colaianni, both of Columbus, is being announced by their parents.
The bride-to-be is the daughter of John and Kathy Stone of Poland and Joseph and Ann Stanavich of Boardman. The parents of the future groom are Dean and Diana Colaianni of Boardman.
The open wedding will take place at 2 p.m. Oct. 19 at St. Columba Cathedral in Youngstown. Invitations will be issued for a reception at The Georgetown, Boardman.
Miss Stanavich earned a bachelor's degree from Ohio Northern University and a bachelor's degree in nursing from Mount Carmel College of Nursing. She is a cardiac registered nurse for the Wexner Medical Center at Ohio State University.
The prospective groom earned a bachelor's degree in accounting from Youngstown State University. He is an insurance broker for Insphere Insurance Solutions in Worthington, Ohio.