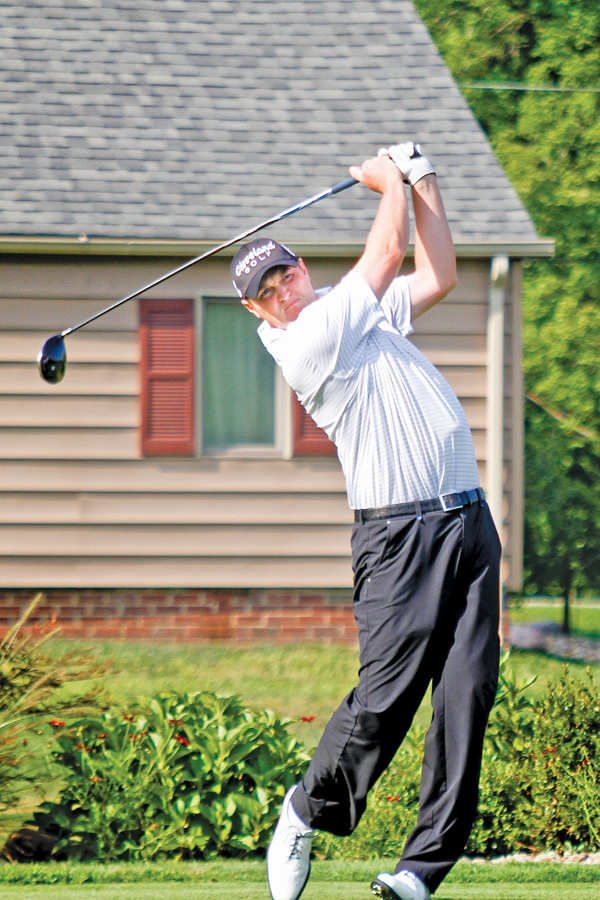 ---
Greatest Golfer of the Valley Miller 64 Scramble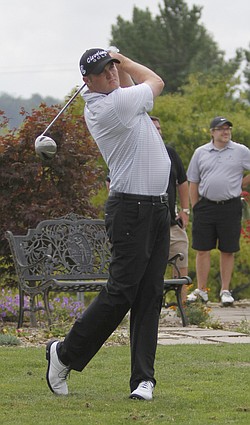 Gallery
By Ryan Buck
POLAND
Their afternoon under pleasant blue skies and along a scenic local lake at The Vindicator's Miller 64 Greatest Scramble Challenge, hosted by Jason Kokrak, was nearing its end.
The foursome of Boardman natives Frank and Joe Santisi, Dan Shurilla and Joe Vitullo approached The Lake Club's 319-yard par 4 No. 7 green Monday afternoon with one thing in mind.
"It was our last hole," said Joey Santisi, who approached the young man acting as the marshal for the hole. "He couldn't have been 15, 16 years old. He said, 'Nobody's made it in two here."
The Santisi family stole the show to end the round, contributing both shots in the best-ball format.
"Joe Santisi hit a big drive and his father, Frank, knocked the putt in," Vitullo said. "So that was extra special."
Most of the 145 players were gunning for No. 7 to collect the plentiful bounty of skins attached to the hole. Frank's putt sealed it, giving the group an 11-under 59 for the round.
"We had about a five or six-footer and we made it for eagle," Santisi said.
Such was the fun to be had at the inaugural tournament, where 29 teams of four qualified by winning different scramble competitions throughout the Mahoning and Shenango Valleys this summer.
The team of Mark Ferrara, John Doughton Jr., John Doughton III and Greg Powell took first place in gross score, shooting a 13-under 57.
Toni Notaro and fiance Tom Korner, meanwhile, celebrated their wedding early as they teamed with Larry McCall and Jill Harmon to win the event with their cumulative handicap applied.
"It was just a fun day," Notaro said. "Not because we won the net, but because we got to spend it with a lot of people that are passionate about golf and that's a good thing for the Valley. This event has created a lot of buzz and a lot of enthusiasm."
The event was the first day of the weeklong Greatest Golfer of the Valley tournament, the annual competition highlighting the game in the area.
The players, themselves, and key sponsors like Superior Beverage, Covelli Enterprises, and Farmers National Bank contributed more than $20,000 to local charities who sponsored each of the 30 qualifying events.
Trumbull Country Club plays hosts to the Greatest Golfer Seniors (60-plus) and Super Seniors (70-plus) today in their opening rounds.
For all tournament coverage, see The Vindicator in print and online at vindy.com/golf.