Man gets five years for robberies, house explosion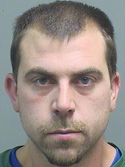 ---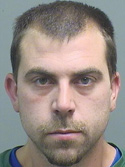 Photo
By Joe Gorman
Youngstown
Shawn Villers told a judge sentencing him to five years in prison Monday for two robberies and a burglary that caused a house to explode that "the beast" was responsible.
The beast is heroin, Villers said.
"I just got hooked onto the beast and it took control of my life," Villers told Judge Lou D'Apolito of Mahoning County Common Pleas Court.
Villers, 27, of Stanford Avenue, Austintown, entered guilty pleas to two counts of aggravated robbery as well as to charges of burglary, receiving stolen property, possession of criminal tools and arson, and he was sentenced after Judge D'Apolito accepted his pleas.
Prosecutors say he and Michelle Zandarski, 25, broke into a Turner Road home in Austintown in May and stole copper pipes, including those to the main gas line. The home filled with gas and exploded May 12. No one was injured. She was sentenced to four years in prison Aug. 1 for her role in the crime.
Villers also pleaded guilty to robbing two gas stations Feb. 16, each time using a pocket knife, and getting away with hundreds of dollars in one robbery, said Assistant Prosecutor Jeff Davis.
Judge D'Apolito asked Villers if he was under the influence of any drugs when he committed the crimes, and Villers said he was on heroin when he did them. Villers said he had a previous addiction to crack cocaine and went to treatment for that, but started doing heroin when he met Zandarski.
"And it's been all downhill since then," Villers said.
Under questioning by Judge D'Apolito, Villers said he has two children, a 9-year-old and a child who turned 6 Monday. His mother has custody of the oldest child, Villers said. He had a job but lost it once his heroin addiction got out of control, Villers said.
Judge D'Apolito said he understood that Villers' addiction was partly responsible for his crimes and he does not think Villers is an evil person. But Judge D'Apolito also added that society needs to be protected from the "mayhem" caused by illegal drugs and the crimes people commit when they are under their influence.
"You have to pay the price for these criminal acts," Judge D'Apolito said.
The sentence was an agreement between prosecutors and defense attorney Lou DeFabio.
In the explosion case, police were able to link Villers and Zandarski after two scrapyards called in to report they had received copper pipes similar to those that were stolen.