US Route 224 congestion not to affect schools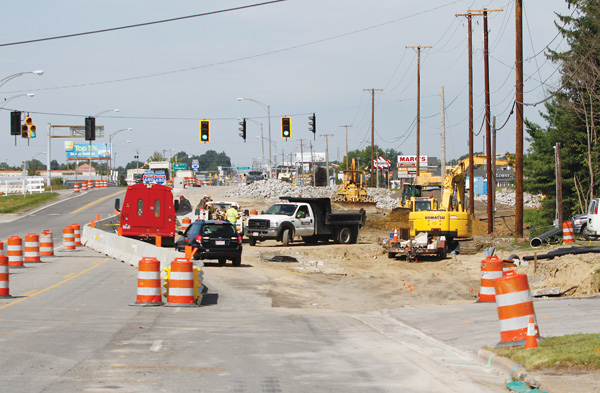 ---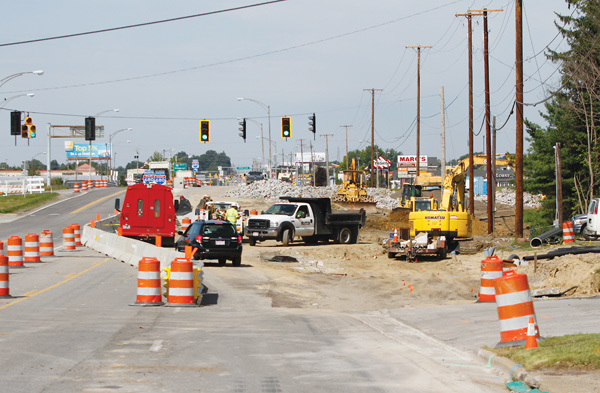 Photo
The Interstate 680 northbound entrance ramp from U.S. Route 224 westbound is under construction.
By Kalea Hall
Boardman
Road work on U.S. Route 224 should not affect the Boardman and Poland school districts, but representatives from both districts said they will be watching for problems and are ready to change routes if necessary.
"We don't think it will make a significant difference at this point," said David Janofa, superintendent of Poland schools.
The $5.4 million project on 224 is not expected to be complete until October 2014. The Ohio Department of Transportation will be widening the bridge over Interstate 680, replacing a culvert on 224 east of I-680, and making changes to the 224 and I-680 interchange.
Traffic has been reduced to one lane east and west, the northbound I-680 ramp now can only be reached by crossing eastbound traffic, and last week the ramp to reach 224 from I-680 northbound was shut down.
Despite the congestion and traffic backups, the Ohio State Highway Patrol's Canfield Post, which is patrolling the area with Boardman Township, has not seen an increase in accidents.
When school starts, though, a larger increase in traffic can be expected on 224 and alternative routes such as Midlothian Boulevard and Western Reserve, areas the patrol also covers.
"If it becomes too crowded, then we could start having issues on those roads," said Sgt. Bret Henderson of the patrol. "Hopefully, that doesn't become an issue with school starting."
Poland schools will begin classes Sept. 4, and the only minor concern is Walker Mill Road congestion affecting the district. Drivers going to any of the schools should remember to be patient if the traffic flow is heavy, and if any questions arise, they should call the superintendent or the transportation department, Janofa said.
The Boardman School District, which also opens Sept. 4, also is not to be affected by the 224 congestion, but Hugh Braham, outgoing director of transportation for the district, has been watching traffic flow on Midlothian Boulevard and Shields Road, other roads the district uses.
"I kind of have to wait to and see what happens when school starts," Braham said.
The Boardman district runs east of South Avenue, Braham said.
"We don't have to use I-680, and if they close that, then we will just run up South Avenue," he said.
The intersection at South Avenue and 224 is an area that is still being monitored by both the highway patrol and Boardman police. Blocked intersections have been an issue and a safety concern.
"It seems like [traffic] is flowing pretty good," Henderson said.
ODOT will be addressing Poland Village Council about the 224 project at 7 p.m. Tuesday before a 7:30 council meeting.