Joanna Theis, Lou Marino are engaged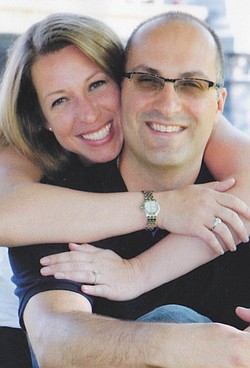 Photo
Joanna Theis and Lou Marino
AUSTINTOWN
Joan Theis Gent of Austintown is announcing the engagement of her daughter, Joanna Theis, and Lou Marino, both of Boston.
The bride-elect also is a daughter of the late Jeff Theis. The future groom is a son of Mary Marino of Everett, Mass., and the late Louis Marino.
Invitations will be extended for the 3 p.m. wedding Sept. 29 at St. Leonard's Church. The reception, also by invitation, will follow at the Exchange Conference Center. Both are in Boston.
Miss Theis received a bachelor's degree in international business and a master's degree in taxation from Northeastern University. She is a tax senior manager at Deloitte in Boston.
Mr. Marino graduated from Cambridge School of Culinary Arts and is assistant manager of Au Bon Pain in Boston.