Alexis Allen, Jordan Weber plan Oct. rites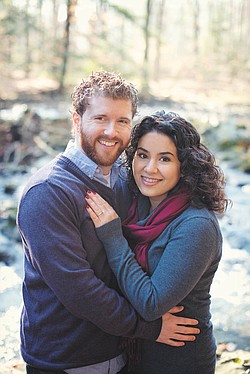 Photo
Jordan C. Weber and Alexis D. Allen
Alexis Danielle Allen and Jordan Charles Weber, both of Austintown, are engaged and planning an October wedding, their parents are announcing.
The bride-to-be is the daughter of George and Teresa Berick of Austintown and Tony and Carly Allen of Howland. The prospective groom is the son of Edward and Nancy Weber of Chicora, Pa.
The open wedding will take place at 1:30 p.m. Oct. 5 at St. Joseph Church, Austintown, and a reception for invited guests will follow in the church social hall.
Miss Allen attends Youngstown State University, where she studies for a bachelor's degree in food and nutrition. She also received a bachelor's degree in culinary management from Le Cordon Bleu College of Culinary Arts. She owns and designs cakes for The Cake Baker of Austintown. She also is a part-time office assistant in the physical therapy department at YSU.
Her fiancé received an accounting degree from Slippery Rock University. He is an accountant for Phoenix CPA's and Consultants in Sharon, Pa.