Penguins' volleyball program on the rise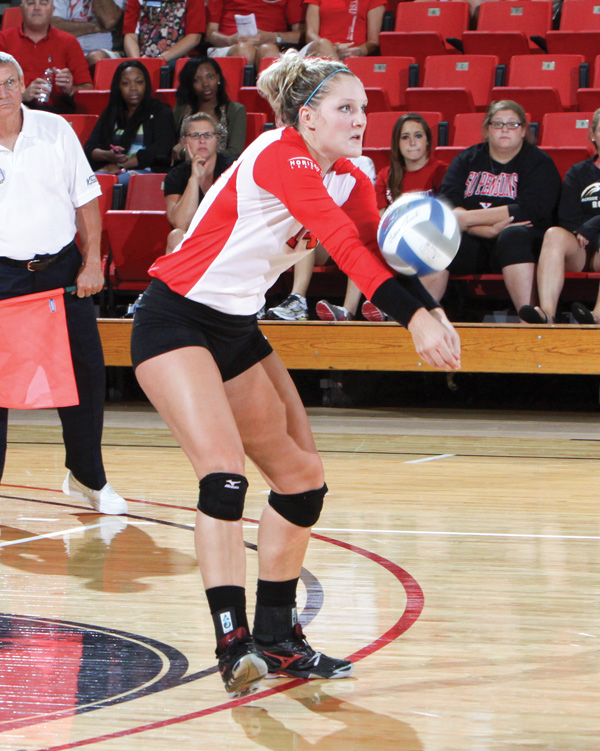 ---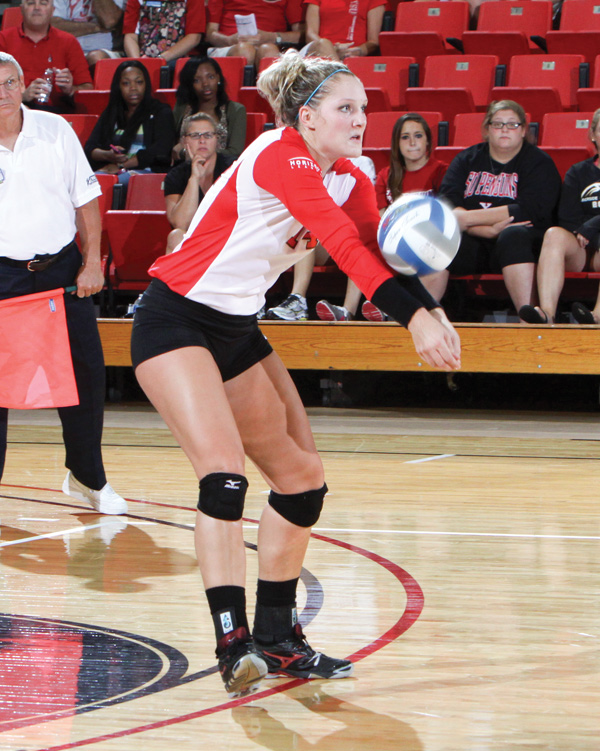 Photo
Before last season, the Youngstown State volleyball team went into each game thinking it was going to lose, said senior Missy Hundelt. But this year, she said, the team's attitude has changed dramatically. "This year we've changed it to, 'We know we can win and we will win,' Hundelt says. "That's our attitude and it will hopefully get us a conference ring this year."
YSU volleyball team
anxious to make jump
from good to great
By Joe Scalzo
YOUNGSTOWN
Youngstown State senior volley ball player Jenna Cavanaugh, who hails from Cold Spring, Ky., spent part of her summer gigging frogs.
It's a late-night activity where you use a flashlight to shine a light into the frog's eyes, then use a gig (which looks a little like a pitchfork) to kill it.
"She's our Kentucky girl," Penguins coach Mark Hardaway said, grinning. "But I'm more worried about the other kind of kills."
His team spent lots of time this summer working on that kind, too, as eight of his 12 letterwinners voluntarily stayed on campus to train. (A ninth was here part of the time.)
It was an encouraging sign for Hardaway, who led the Penguins to 15 wins in his first season — more than the previous three seasons combined.
"[Before last year], we kind of came into games thinking, 'Well, we're probably going to lose again,' " said senior Missy Hundelt. "This year we've changed it to, 'We know we can win and we will win.'
"That's our attitude and it will hopefully get us a conference ring this year."
While YSU's 15-14 mark was a 10-win improvement over 2011, the Penguins went just 5-9 in the conference, which put them sixth out of eight teams. They return seven seniors from last year's team, including Cavanaugh (who led the league in blocks per set) and Hundelt (an All-Horizon League selection last year, YSU's first since 2009).
While the players are hoping to contend for a conference crown, Hardaway is more cautious. He believes it's harder to go from good to great than it is to go from bad to good.
"That's a big jump," he said. "They're working hard, so that's half the battle. They didn't start working hard when they had some success. They actually worked harder.
"Now teams are looking at us as someone they have to prepare for. I know last year there were a couple that didn't even prepare for us and paid for it a little bit. I'd like everyone to overlook us again, but I don't think it's going to happen."
To prepare, Hardaway beefed up his non-conference slate, scheduling games against two BCS conference schools (Iowa and Arizona State) and five against Mid-American Conference schools.
That could also help in recruiting. The Penguins' weak tradition puts him at a disadvantage when going against MAC schools or Horizon League power Cleveland State, which won the conference with a 13-1 mark last year.
"The Ohio club and high school coaches, it's not like they're excited to talk to me about their kids," said Hardaway, who already has two commitments for next season. "I know last year in club practices, they sent me down to like the fifth team. And I was like, 'No, I want the kid on this court.' [We're getting a] higher-caliber kid, but still not the kid we need to get if we want to compete for a conference title every year."
That's what makes this season so pivotal. But this year's seniors want to do more than leave a strong foundation. They want to leave a legacy.
"This is my last year and I know I don't want to go down losing," Hundelt said. "I sure don't want to leave here knowing what we could have done better."