Estok-Case vows set for September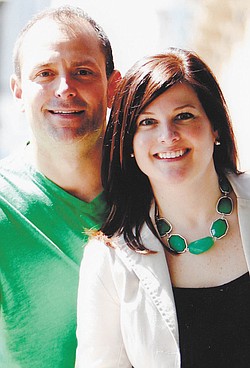 Photo
Jason R. Case and Megan A. Estok
LOWELLVILLE
Michael and Carol Estok of Lowellville are announcing the engagement of their daughter, Megan Ann Estok, and Jason Robert Case, both of Columbus.
Parents of the future groom are Rebecca Case and Robert Morse of Bellevue, Ohio.
The couple will wed at 1:30 p.m. Sept. 14 at Holy Family Church in Poland. An evening reception will take place at the Maronite Center in Youngstown. Invitations will be extended for both.
The bride-elect earned a bachelor's degree from Ohio State University and a master's degree in speech-language pathology from the University of Akron. She is a speech-language pathologist at Wexner Medical Center at OSU.
Her fiancé earned a bachelor's degree in criminology from OSU. He is a senior security specialist for FedEx in Columbus.
More like this from vindy.com