'It's a sad loss for both families,' cousin says of Perkins Park gun death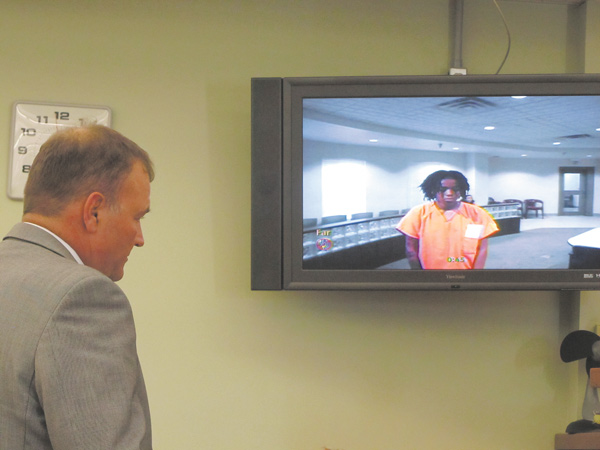 ---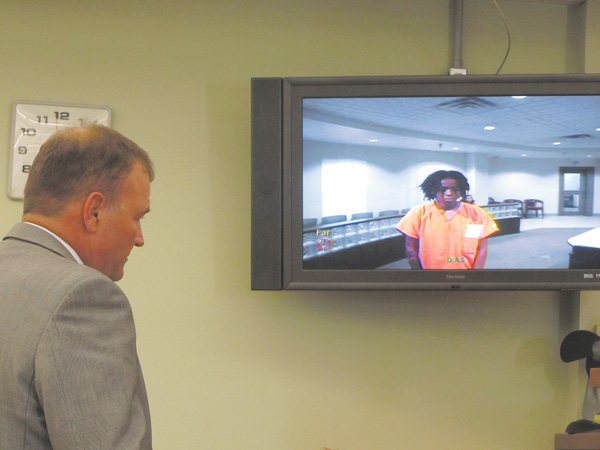 Photo
Atty. Mark Hanni stands before a video monitor in Warren Municipal Court on Thursday with his client, Lakeisha Bell,19, of Williamsburg Street Northwest in Warren. Bell is charged in last weekend's death of her friend, McKayla Hopkins, 18, at Bell's birthday party in Perkins Park.
Staff report
WARREN
Two cousins of a 19-year-old Warren woman arraigned Thursday on a charge accusing her of accidentally shooting and killing an 18-year-old friend say the situation is hard for everyone involved.
"I feel bad for both of them," Danielle Johnson, cousin of Lakeisha Bell, said of Bell and McKayla Hopkins.
Hopkins, of Warren and Howland, was killed when Bell fired a gunshot that hit Hopkins in the torso during Bell's birthday party Friday evening in Perkins Park, police said.
Bell pleaded not guilty in Warren Municipal Court to involuntary manslaughter, carrying a concealed weapon and being a felon in illegal possession of a firearm.
Judge Thomas Gysegem set bond at $100,000 and ordered that she have no firearms if she's able to get out on bond.
Bell and her attorney, Mark Hanni, chose to proceed directly to a Trumbull County grand jury in the case, waiving the right to have any more hearings in municipal court.
"It's tragic. It's a sad loss for both families," said Johnathan Penn, another Bell cousin.
"That was her best friend," Penn said of Hopkins. "I barely knew the girl, but I cried for her."
If Bell is convicted of the crimes, she could get more than 15 years in prison.
Hanni said after the hearing he believes the shooting was accidental. "But I know my client has some regrets at this point," he added.
Warren City Council President Bob Dean has said the incident highlights the problem of city teens carrying firearms.