Arms Museum takes trip back in time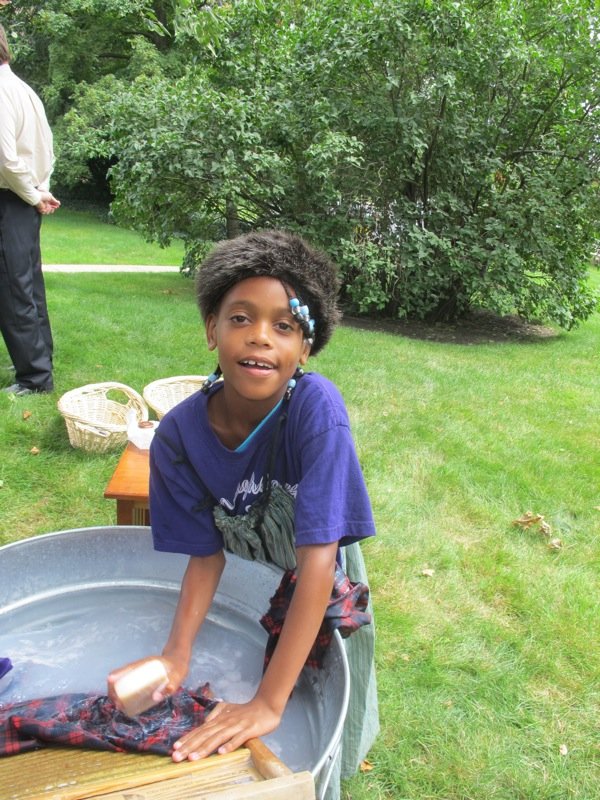 ---
By ADRIENNE CRISSMAN
The Mahoning Valley Historical Society hosted Hands on History July 24 at the Arms Museum.
Hands on History is a series of open houses offered at the museum every Wednesday through Aug. 14. Each week has a different theme pertaining to history.
The weeks' theme was The First Ohioans and showed how the early Ohio pioneers lived. Children were able to wash clothes in a wash tub, make their own butter, dress like pioneers, play pioneer games and make a craft.
Traci Manning, curator of education, said the open houses are a great way for the children to have fun with history while learning.
"They get to explore the past in a hands-on, immersive way," said Manning. "The main goal is for the kids to have fun."
Joliea River attended the open house July 24. She said living like a pioneer would be hard.
"I think all of it would be hard, but the hardest part would be making your own butter," said Rivera.
For more information, visit http://mahoninghistory.org/education/youth/summer-programs/.