Turning Technologies acquires its biggest competitor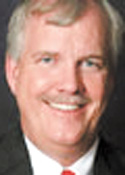 ---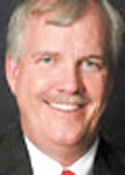 Photo
Mike Broderick, CEO, Turning Technologies
YOUNGSTOWN
Turning Technologies on Wednesday completed the acquisition of its largest competitor, eInstruction, in a move expected to increase the Youngstown-based company's international sales and expand its market share significantly.
Founded in 1981, eInstruction is based in Scottsale, Ariz. and has offices in Texas, Kentucky and Paris, France. The company develops educational technology, including classroom instruction systems, student response systems, interactive whiteboards and testing sof tware.
Turning Technologies long has been the market leader in corporate and business response systems, developing products and software similar to eInstruction that allow polling and interactivity during presentations and classroom instruction. But Turning was second to the newly acquired company in the education-market segment, where eInstruction has deployed millions of response systems in hundreds of thousands of classrooms worldwide.
The terms of the deal are confidential and will not be disclosed, said Turning's Chief Executive Officer Mike Broderick. Turning will assume eInstruction's brand, products and other assets — among them Insight 360, a popular classroom instruction system and ExamView, a software that allows instructors to create tests and other classroom assessments.
Broderick said during a news conference Wednesday that eInstruction's Texas office and operations will be phased out. A warehouse and distribution center there will be relocated to Youngstown in the very near future.
Broderick added that Turning plans to lease between 40,000 and 50,000 square feet in Youngstown, where light assembly, packaging and distribution of the company's products will take place. The warehouse in Texas has a lease that expires Sept. 30 and Broderick said Turning is working quickly to identify a location for its warehouse in Youngstown.
Currently, Turning employs about 200 people. Broderick said about 150 of them work in Youngstown, 10 in Europe and the rest in various sales roles across the U.S. The acquisition will immediately add 100 employees to Turning's payroll, who will work at eInstruction's existing offices. Another 30 interim employees will stay aboard to assist in integrating the two companies, but they will eventually be replaced and join the staff in Youngstown.
"This is exciting," Broderick said of the acquisition. "But I still think we're just getting started, and you can see the runway ahead."
Turning had been evaluating the acquisition for about six months. With its completion, the company will now move into international markets in Russia, France and Indonesia, among others. Broderick said the company will grow its market share to 50 percent in its core sales areas and he expects international sales to now account for 20 percent of Turning's annual revenues.
Turning Technologies was established in 2002 and was a member of the Youngstown Business Incubator. In 2007, the company was named the fastest growing software company in the U.S. by Inc. Magazine after it grew by more than 3,000 percent between 2004 and 2007. Today, Turning is headquartered on West Federal Street.
As a graduate, it remains part of YBI's managed cluster, a network of companies that help support start-ups .
Jim Cossler, CEOof the YBI, called the acquisition of eInstruction "a validation of a model at the YBI that many people didn't believe would work." He added that the acquisition is proof "we have something in Youngstown that's working."
More like this from vindy.com