Steelers guard relaxed in 2nd camp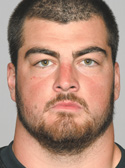 ---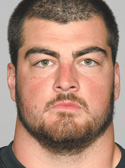 Photo
Associated Press
LATROBE, PA.
David DeCastro can finally relax.
DeCastro, the Pittsburgh Steelers' first-round pick in 2012, stayed mostly quiet and kept to himself in training camp as a rookie offensive lineman last year, but he is beginning to come out of his shell during his second go-round at training camp.
"I definitely don't feel like a rookie anymore," DeCastro said. "I don't have to get up and sing in the dining hall and do stupid stuff like that, which is good. There are no more surprises. It's nice."
DeCastro is certainly more comfortable this summer, not just when it comes to football, but also living in the dorms and navigating his way around campus at Saint Vincent College. The change is evident in media sessions too, where the typically no-nonsense DeCastro is livelier than ever, expanding on his often succinct, to-the point responses.
"I think I'm just a little quiet at first once I get to know people," DeCastro said. "It's just kind of how I am. I'm not going to open up at first. I kind of want to survey and get a feel for things. I'm still not the most talkative, but I'm more talkative than I was."
Even his teammates noticed a difference from a year ago when DeCastro first carried his straightforward, workman-like demeanor through training camp last summer.
"David was a quiet guy," offensive lineman Ramon Foster said. "He didn't say much and the fact that he's acting up with us shows he's getting comfortable and that helps him do what he does best, which is play football."
That's all the Steelers are concerned about.
DeCastro, the No. 24 overall pick from Stanford in 2012, cruised through a promising breakout training camp as a rookie and was projected to start at right guard until disaster struck during the first quarter of the team's third preseason game at Buffalo.
DeCastro suffered a torn medial collateral ligament, dislocated kneecap, and partially torn patellar tendon in his right knee, casting a black shadow on what appeared to be a bright rookie season.
"It's tough mentally," DeCastro said. "It's a lot of adversity to go through, but you learn a lot about yourself. You're still able to make improvements and learn techniques. It's a different game in the NFL and I learned a lot."
Modified injured reserve rules implemented last season allowed the Steelers to place DeCastro on an IR list that permitted him to return after eight weeks, salvaging part of his rookie season.
DeCastro gradually worked his way back on special teams in his NFL debut against San Diego in December. He made his first career start at right guard the next week against Dallas, helping the Steelers amass nearly 400 yards of offense. DeCastro followed it up with starts in the final two games of the season against Cincinnati and Cleveland.
"He would've been awesome last year if he wouldn't have gotten hurt," Steelers' center Maurkice Pouncey said. "He fought back through the injury, came back, and had a productive end to last year."