Poland native Marino excels at Ironman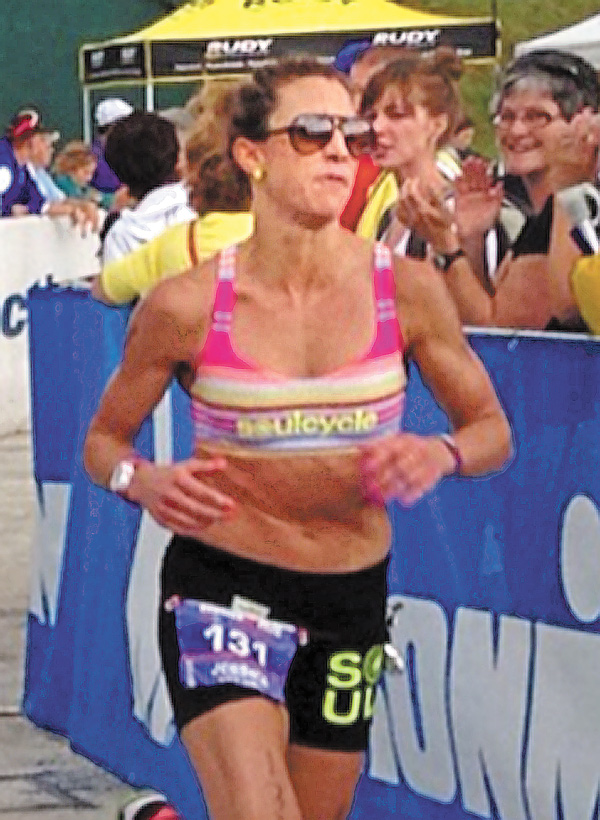 ---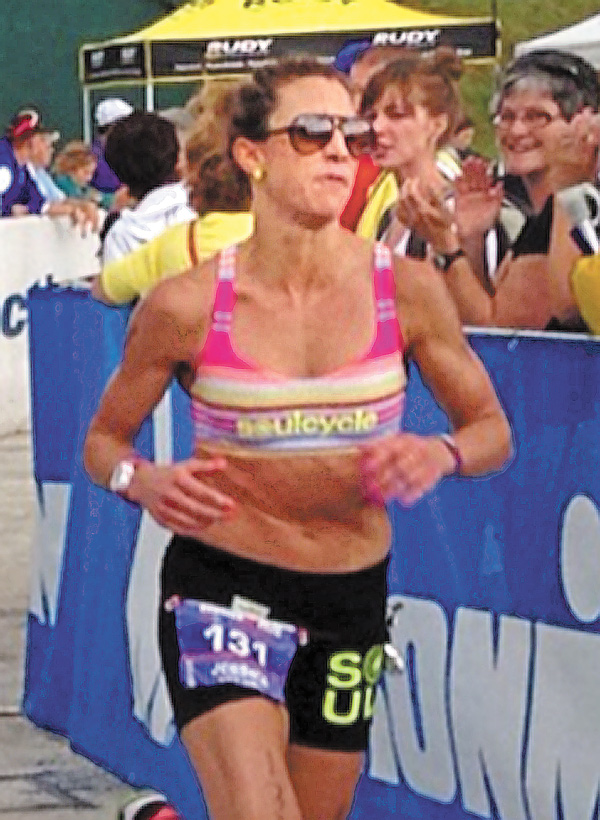 Photo
Jessica Marino, a 2000 graduate of Poland High School, nears the finish line at the Ironman event in Lake Placid, N.Y., on July 28. Marino, who lives in New York, placed fourth at the event and qualified for the 35th Ironman World Championship, which is set for Oct. 12 in Kailua-Kona, Hawaii.
By Greg Gulas
Don't give Poland's Jessica Marino any ideas — she might just accept your challenge.
Living in New York City since 2005 and working as an equity salestrader, several office friends intimated one day that she had the personality for an Ironman competition, suggesting she enter one to get in some much-needed exercise.
After placing fourth in her age group at Lake Placid's Ironman event on July 28, she now realizes how grateful she is that friends cared enough to issue her that ultimatum, but more importantly how happy she remains that she accepted their suggestion.
She will now take part in the Ironman World Championships in Kona, Hawaii, on Oct. 12.
"I was working quite a bit and really didn't have any free time for practice, yet alone play any competitive team sports," she said. "After watching the 2005 New York City marathon, I quickly realized that I was on the wrong side of the fence.
"Unsure if a marathon was something I could actually do, it was then that I decided I would have to enter the competition the following year. That's when I was became hooked."
Marino played soccer, tennis and track for Poland High, later earning four letters as a soccer standout at the University of Richmond where she helped the Spiders to the NCAA, Division I Sweet 16 her junior year.
"My goal that first marathon was to run it in under four hours so when I finished in 3 hours and 48 minutes, I felt really good about my effort," she said. "I missed by eight minutes in qualifying for the Boston marathon so I trained even harder the following year and was fortunate enough to qualify. Having now qualified for Boston twice, I felt like I had the running portion of the Ironman competition down."
Ironman competitions begin with a 2.4 mile swim, followed by a 112-mile bike ride and a 26.2-mile run.
"I couldn't really swim at the time and didn't own a bicycle so that was a challenge confronting me right from the start," she said. "By the time I signed up for the 2011 Memorial Herman Ironman in Houston, I was ready."
She trained for nine months and finished 13th in her age group.
"So from not being able to swim and without a bike to that finish, my plan was in place," she said. "Crossing that finish line was the most amazing sense of accomplishment."
Marino finished the NYC Ironman in 10 hours, 51 minutes, playing sixth in her age group and chopping nearly two hours off her Houston time.
"I fell short of qualifying for the world championships in 2012, but that only served as my inspiration for 2013," she said. "I wanted to do a few local events before my next Ironman which was supposed to be my second attempt in Texas at Memorial Herman, just to keep my competitive edge."
She said her experience in Houston was a life-changing event, prompting her to volunteer for Achilles International, which aids disabled athletes as they participate in various athletic events, including the New York marathon.
"I felt so blessed after my first Ironman competition to be able to endure such a challenge that I wanted to help others that might not otherwise be able to compete," she said. "For the past two years I've guided blind athlete Joe Bellantoni of New Jersey while he participated in the event. It's an amazing perspective and extremely rewarding."
Like many feel-good stories, this one has a detour.
While training for her second Houston competition, she suffered a stress fracture of her sacrum, a bone in her lower back. It shelved her for more than 10 weeks from March until May.
She had a Plan B in place and entered Lake Placid, still not knowing whether she would be healthy enough to compete. When it was time to compete, she swam the first leg of the event in 1 hour and 18 minutes but stood 56th overall in her age bracket.
She completed the biking portion in 5 hours and 46 minutes to rise to 10th and with a mile remaining in the marathon, stood in sixth place.
By the time she crossed the finish line she was in fourth place, narrowly outdistancing her closest competitor by six seconds to earn the final spot in her classification and a trip to the world championships.
She finished the marathon portion in 3 hours and 26 minutes.
"My batteries need recharged right now so I'll take about three weeks off, enjoy the recovery phase and then get back to training," she said. "As my body allows, I'll kick my training up a notch each day in order to be fully prepared for Hawaii this October."
Marino said she will arrive in Hawaii a week early in order to get adjusted to the heat, wind and climate.