Liberty resident voices wireless water health concerns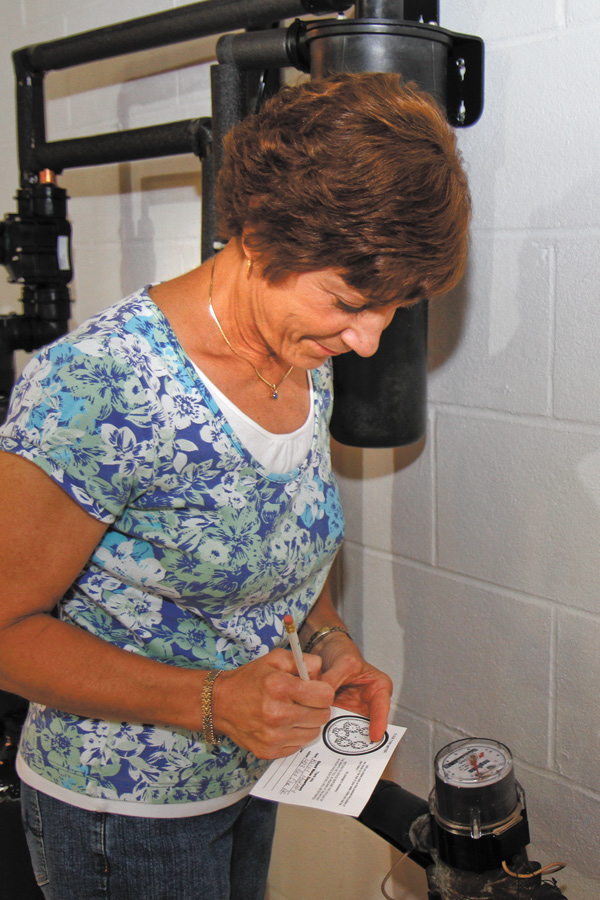 ---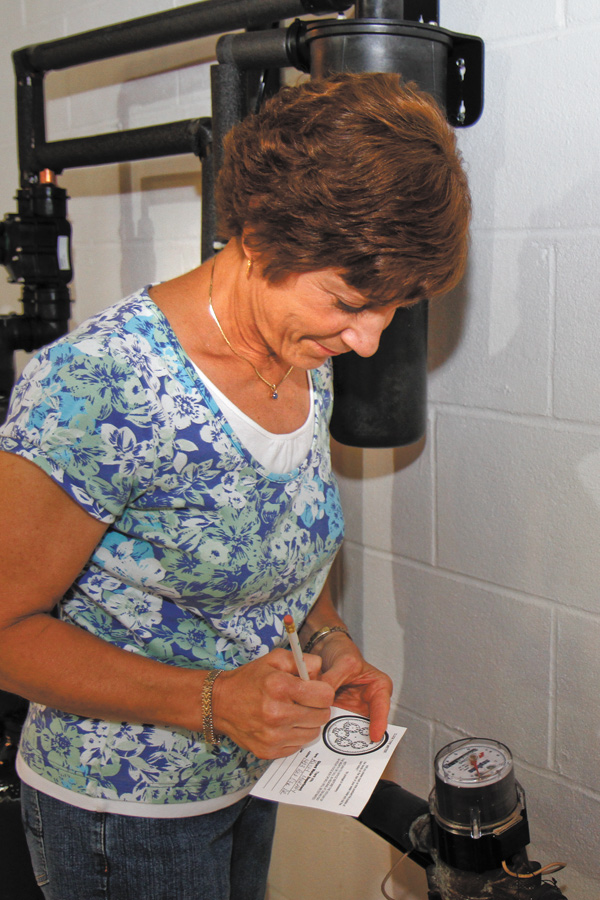 Photo
Kathy Murphy of Liberty fills out a water-meter card in her Red Oak Drive basement. The city of Girard is working to transfer its 5,600 water customers from analog, manual-read meters to new remote-read meters — but Murphy, who gets her water from the city, is opposed to the conversion, citing perceived health risks associated with the wireless meters.
By Lee Murray
TheNewsOutlet.org
GIRARD
Kathy Murphy wants to opt out of Girard's new wireless water-meter program, because she believes the radio frequencies emitted from the wireless meters may pose a health risk.
"I don't need a smart meter to get water," Murphy said. "They can deliver me water with my analog meter."
Girard is in the process of transferring all 5,600 of its water customers from analog, manual-read meters to new remote-read meters.
Murphy lives on Red Oak Drive in Liberty Township, an area served by Girard water.
The city has refused Murphy's request.
Murphy's attorney sent a letter to the city June 26, requesting she be allowed to remain on the current system.
Brian Kren, Girard's law director, sent a two-sentence reply one week later, acknowledging the letter and stating that Girard "will not implement an opt-out program."
Murphy said she's read information about perceived health risks associated with similar wireless meters.
She cites a December 2012 letter from the American Academy of Environmental Medicine in Wichita, Kans., to the Public Utilities Commission of California opposing the meters. The letter describes the meters as a "preventable environmental hazard."
"There's nothing out there that says it's bad and there's nothing out there that says it's good," said Jerry Lambert, city service director — meaning that there is conflicting information from organizations across the country as to the safety of wireless meters.
Murphy has garnered support from Jodi Stoyak, a Liberty Township trustee, who said that Murphy should be allowed to opt out because she feels so strongly about the issue.
"People aren't having a choice on whether they want the meter or not, and I feel that that's wrong," Stoyak said. "If somebody feels strongly enough that she doesn't want this in her house, why shouldn't she have the ability" to say no?
"It should be her choice," Stoyak added.
The old analog system relied on water customers providing their own readings, Lambert said, allowing some people to pay less by not reporting accurate readings.
"Kathy Murphy is one of the few that kept reading her meter regularly and giving us accurate readings," Lambert said, "but there are only two ways of knowing when the reading is accurate. Either [we] go into the home and read the meter, or use these remote meters."
Lambert said that the city does not have the means to keep the analog program operational alongside the new program. There would be nobody on staff to read the meters, he said.
"If you opt out, it defeats the whole purpose," Lambert said. "We're trying to make sure it's easy for the constituents and it's easy on the people who work for the city."
Murphy remains defiant.
"My next letter will say that, If I'm forced to take this water meter, then I'm holding [Kren] and the city of Girard responsible for any adverse health effects," Murphy said.
"I'm frankly tired of public officials telling me what to do when I follow the rules. I pay my bills, and I don't bother anybody. Leave me alone, and let me read my meter. That's my ideal."
Mayor James Melfi said that the city expected some opposition during the changeover. He himself opposed the meters because of the up-front cost to the city.
"We realize that with 5,500 different households being affected, it would bring some unique comments," Melfi said.
TheNewsOutlet.org is a collaborative effort among the Youngstown State University journalism program, Kent State University, University of Akron and professional media outlets WYSU-FM Radio, The Vindicator, The Beacon Journal and Rubber City Radio, both of Akron.