League suspends A-Rod, 12 others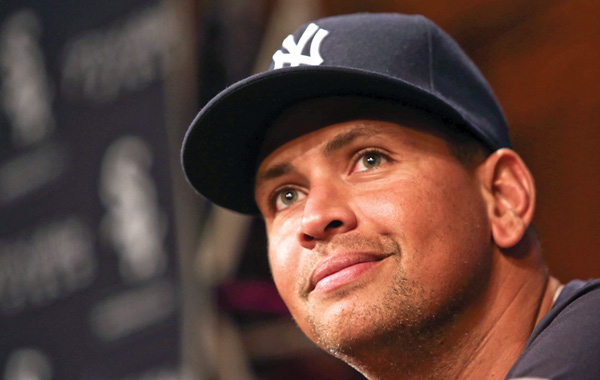 ---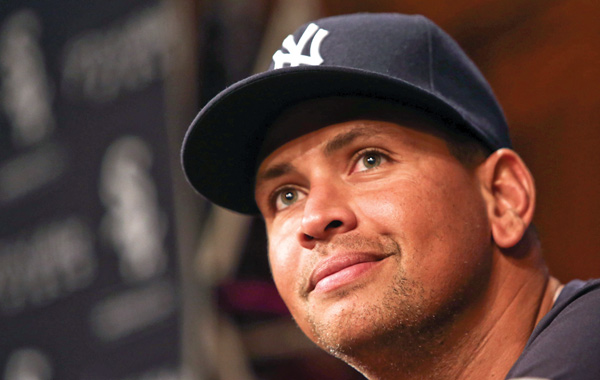 Photo
The Yankees' Alex Rodriguez listens during a news conference before Monday's game against the Chicago White Sox in Chicago. Rodriguez and 12 other players were suspended by MLB effective immediately for their parts in the Biogenesis drug scandal.
Associated Press
New York
Defiant till the end, Alex Rodriguez is intent on evading baseball's most sweeping punishment since the Black Sox scandal.
Rodriguez was suspended through 2014 and All-Stars Nelson Cruz, Jhonny Peralta and Everth Cabrera were banned 50 games apiece Monday when Major League Baseball disciplined 13 players for their relationship to Biogenesis of America, a Florida anti-aging clinic accused of distributing banned performance-enhancing drugs.
The harshest penalty was reserved for Rodriguez, the New York Yankees slugger, a three-time Most Valuable Player and baseball's highest-paid star. He said he will appeal his suspension, which covers 211 games, by Thursday's deadline. And since arbitrator Fredric Horowitz isn't expected to rule until November or December at the earliest, Rodriguez was free to make his season debut Monday night and play the rest of this year.
Sidelined since hip surgery in January, Rodriguez rejoined the Yankees five hours after the suspension in a series opener at the Chicago White Sox, playing third base and batting fourth. Booed loudly when he walked to the plate, Rodriguez blooped a single to left field in the second inning and was stranded on third base.
"The last seven months has been a nightmare, has been probably the worst time of my life for sure," Rodriguez said.
The other 12 players agreed to their 50-game penalties, giving them a chance to return for the playoffs.
Ryan Braun's 65-game suspension last month and previous penalties bring to 18 the total number of players sanctioned for their connection with Biogenesis.
At the center of it all was Rodriguez, once the greatest player of his time, reduced Monday night to saying that he was humbled, at 38, just to "have the opportunity to put on this uniform again" and adding if he didn't fight for his career, no one else would.
A-Rod's drug penalty was for "his use and possession of numerous forms of prohibited performance-enhancing substances, including testosterone and human growth hormone over the course of multiple years," MLB said.
His punishment under the labor contract was "for attempting to cover up his violations of the program by engaging in a course of conduct intended to obstruct and frustrate the office of the commissioner's investigation."
In Chicago, Rodriguez wouldn't deny using PEDs, saying "when the time is right, there will be an opportunity to do all of that. I don't think that time is right now."
He added: "It's been the toughest fight of my life. By any means, am I out of the woods? This is probably just phase two just starting. It's not going to get easier. It's probably going to get harder."
Rodriguez admitted four years ago that he used PEDs while with Texas from 2001-03 but has repeatedly denied using them since. His penalty was more than double the previous high for a PED suspension, a 100-game ban given last year to San Francisco pitcher Guillermo Mota for a second offense.
"What we've always fought for was for the process, and I think we have that," Rodriguez said. "At some point we'll sit in front of an arbiter and give our case."
Yankees manager Joe Girardi, minutes after losing captain Derek Jeter for the third time this year, was ready to welcome A-Rod back. "I'm not here to judge people. That's not my job," Girardi said. "He's a player as long as he's in our clubhouse."
The suspensions are thought to be the most at once for off-field conduct since 1921, when Commissioner Kenesaw Mountain Landis banned eight White Sox players for life for throwing the 1919 World Series.