Boy Scout's event serves foreign country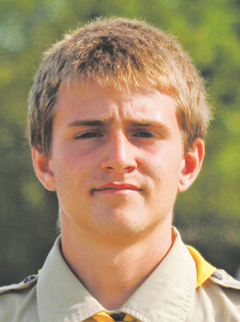 ---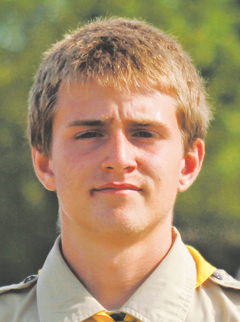 Photo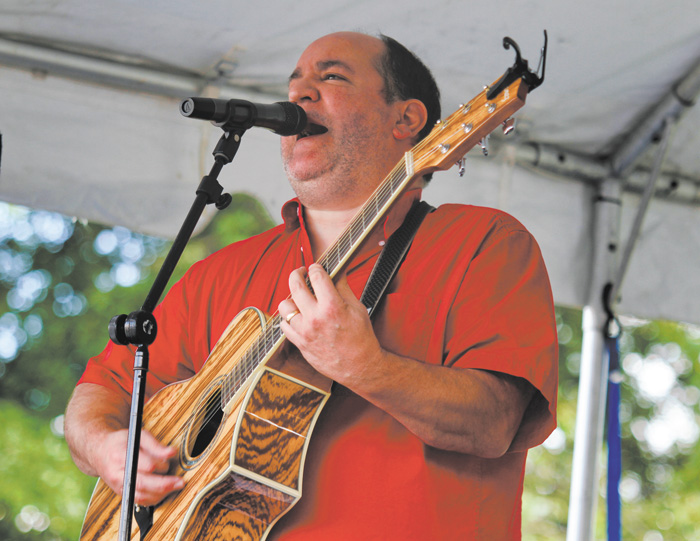 Photo
Jay Sylvester sings and plays guitar in the band Lords of Leisure during the Yell for the Well music festival. The festival was held at St. Michael's Catholic Church in Canfield Sunday to raise money toward building a water well in Haiti. The event was created by Nick Crescimanno for his Eagle Scout service project for Troop 115 and featured seven different local bands, fair food, kids games and a bucket auction.
By kalea hall
canfield
Nick Crescimanno did not stop running around Sunday because he was too busy doing what he does best: serving others.
The 17-year-old recent Canfield High School graduate and Boy Scout of Troop 115 in Canfield finally was able to see what he accomplished Sunday at his "Yell for the Well" Eagle Scout project after months of planning and preparation.
"This is great," Crescimanno said. "It is hard to take it all in. I really hope people stop by and not just to put food in their stomachs or for the good music, but to also remember the service they are doing."
Sunday afternoon at St. Michael Catholic Church, local bands and community sponsors contributed their services to Crescimanno's music festival, created to raise $5,300 to build a well in Haiti. By 4 p.m., about 430 people had attended the event, and thanks to area supporters, Crescimanno already received about half the funds needed for the well.
"I think it is absolutely great," said the Rev. Terry Hazel of St. Michael Catholic Church. "He is helping a lot of people."
The event was "bigger and better" than Father Hazel anticipated it to be, but he is not surprised by Crescimanno's efforts in trying to help another country, especially a country the church has served several times. Father Hazel credited Crescimanno's experience as a Boy Scout in giving him the desire to help others in any way possible.
"[His service] is very typical of our teens," Father Hazel said. "I am very optimistic about teens."
Since he was in second grade, Crescimanno has worked his way up through Boy Scouts, and now he is almost at the top and ready to receive his Eagle Scout badge. Before doing so, he had to create a service project to demonstrate his leadership and service skills. He also had to earn 21 merit badges, hold a leadership position and show off Scout spirit, all before age 18.
Crescimanno decided he wanted to raise money for the well after watching a video about a Haitian child on a long quest for water. The video was created by Food for the Poor, an organization that helps the poor in Latin America and Caribbean countries. The organization builds wells in Haiti, where clean drinking water is scarce. If Crescimanno receives the $5,300 needed to build the well, then Food for the Poor will ask a private donor to match that to build a second well.
"It takes a lot of hours to put this [music festival] together," said Andy Welch, scoutmaster of Troop 115. "This is going to affect the world, not just our community."
Welch approved Crescimanno's event before Crescimanno began setting up the service project. He knew this would be a project the other Scouts could learn from for when they to have to come up with their own.
"This is really over the top," Welch said.
This is a project and an experience that Welch felt Crescimanno will "never forget," even though he always has been a helpful volunteer as a member of the Scouts.
"He doesn't worry about who you are," Welch said. "If you need help, he will help you."
In the future, Crescimanno wants to come back to the Scouts as an adult leader because of what his experience with the organization has given him: leadership skills, a desire to serve and communication skills.
"I have fun doing it," Crescimanno said. "It helps you develop as a person."