Shirley Benish, Matthew Baker set Bermuda rite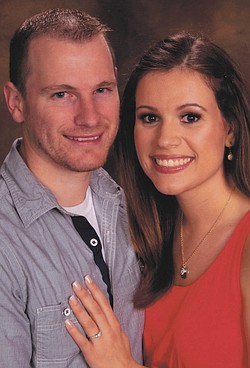 Photo
Matthew Baker and Shirley Benish
AUSTINTOWN
Shirley Benish and Matthew Baker, both of Austintown, are announcing their engagement and plans for a Sept. 1 wedding.
The bride-elect is the daughter of Richard Benish and Mary Hardin, both of Austintown, and her fianc is the son of Rick and Patty Baker of Ellsworth.
The couple will exchange vows in a private ceremony at Warwick Beach, Bermuda. Invitations are being extended for a reception in their honor at the Davis Center in Fellows Riverside Gardens, Youngstown.
Miss Benish is employed as a social worker for American Renal Associates in Howland after earning bachelor's and master's degrees in social work from Youngstown State University.
Mr. Baker is an Internet sales manager for Red Diamond Uniform and Police Supply in Austintown.