Klingensmith, Klein wedding date set in Sept.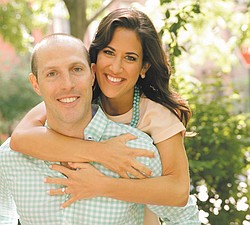 Photo
Brett Klein and Beth Klingensmith
CANFIELD
Elizabeth Klingensmith of Boardman and James Klingensmith of Canfield,are announcing the engagement of their daughter, Beth Klingensmith, to Brett Klein, both of New York City.
Rosalee Klein of Boca Raton, Fla., is the mother of the future groom. His father is the late Steven Klein.
Montauk Yacht Club, on eastern Long Island, N.Y., in The Hamptons, will be the setting of the 5:30 p.m. wedding Sept. 27. An evening reception will follow at the yacht club. Invitations will be issued for both.
Miss Klingensmith attended the University of Tennessee, Knoxville. She is director of sales, BI Intelligence for the Business Insider in New York City.
Mr. Klein received degrees in finance investment and banking, and risk management and insurance from the University of Wisconsin, Madison. He is managing director of NorthStar Realty Finance Corp. in New York City.