Kendall-Leon vows set for September 28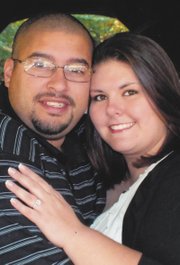 ---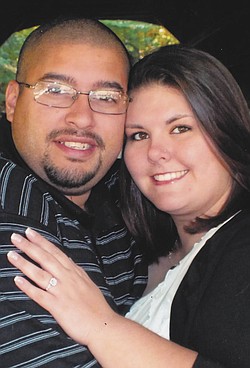 Photo
Luis Leon Jr. and Amber L. W. Kendall
Amber Louise Wawece Kendall and Luis Leon Jr., both of Austintown, and their parents are announcing their engagement.
Mr. and Mrs. Robert P. Kendall Jr. of Youngstown are the parents of the future bride, and Matilde Leon of Youngstown is the mother of the prospective groom.
Invitations will be extended for a 1:30 p.m. wedding Sept. 28 at Community Fellowship Church of God in Youngstown and for a reception that will follow at Lucianno's Banquet Center in Austintown.
Miss Kendall is attending ITT Technical Institute, where she is studying for an associate degree in nursing. She is an Ohio certified dialysis technician for Fresenius Medical Care in Austintown.
Mr. Leon is studying for a bachelor's degree in sports management from Post University. He is a line operator for Treemen Industries Inc. in Boardman.