Heckman-Getsy vows will be exchanged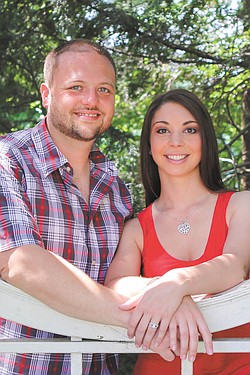 Photo
Eric P. Getsy and Kimberly Heckman
Jeff and Rosemary Heckman of Boardman and Michael and Lucille Getsy of Canfield are announcing the engagement of their children, Kimberly Heckman of Boardman and Eric Paul Getsy of Canfield.
The couple are planning a late August wedding and reception, both in Salem. Invitations will be issued.
Miss Heckman is a graduate of Tri-State College of Massage Therapy and is a licensed massage therapist at Boardman Injury Center.
Mr. Getsy attended Youngstown State University and works for General Motors in Lordstown.