Northside hospital staff faces 77 layoffs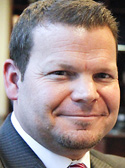 ---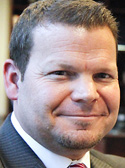 Photo
Kirk Ray, CEO, Northside Medical Center
By William K. ALCORN
YOUNGSTOWN
ValleyCare Health System of Ohio said it will lay off 77 full-time equivalent employees at Northside Medical Center including six or seven FTE registered nurses.
It gave no timetable for the layoffs.
In its announcement, ValleyCare said that over the past three years, Northside has taken numerous steps to strengthen the hospital for the future.
Groundbreaking for an expansion, implementing new clinical technology and investing in equipment, facilities and physician recruitment are the most- recent strategies launched to support the delivery of quality care for patients, officials said.
However, these investments are happening at the same time hospitals and health care providers across the country face numerous challenges. The complexities of health care reform, the impact of federal budget sequestration, and the expense of implementing burdensome legislative mandates are just a few of the factors driving a dramatic period of change in the industry. Northside is not immune to these changes, said Kirk Ray, Northside's chief executive officer.
Northside regularly adjusts staffing levels to the volume and needs of the patients in its care, and on Thursday announced "adjustments" affecting 77 FTEs are being implemented affecting union and nonunion employees.
Impacted employees will be provided with appropriate support, he said.
"Our employees are valued colleagues and we deeply regret that the reductions are necessary. Quality care for our patients remains our highest priority. These changes are being made to ensure the long-term strength of this hospital and our ability to serve this community," Ray said.
The decisions have been carefully considered to ensure no one area of the hospital is overly impacted.
"Hospitals across the country are experiencing challenges," said Ray. "We are managing our day-to-day operations based on today's realities while we continue our forward-looking work to support our providers in their important work of patient care," he said.
The basic premise of health care reform is increasing medical insurance coverage for more people in the community. Ohio's expansion of Medicaid will give more individuals access to the care they need. Combined with an aging population, utilization will increase and volume trends will improve over time, Ray said.
Northside's registered nurses, represented by the Ohio Nurses Association/Youngstown General Duty Nurses Association, are scheduled to vote on what YGDNA President Eric Williams said is the hospital's last and best offer. The nurses have been without a contract for more than a year.
Williams said ValleyCare's aspirations to become one of the largest conglomerates in the country have contributed to the layoffs.
"Their major investors are leaning on them heavily, and at the same time they're in the midst of an acquisition of 50 odd hospitals," Williams said. "If successful, they'll be the largest conglomerate in the U.S., so they're looking for revenue and looking for money."
Williams added that the layoffs will not help with contract negotiations.
"It's not going to make people happy, that's for sure," he said.
Linda Warino, Ohio Nurses Association District 3 director, said she doesn't believe that the announcement will affect future voting.
"We're still without a contract and still trying diligently to obtain one that is effective for both sides," Warino said.
The vote is scheduled for 8 a.m., noon, 4 p.m. and 8 p.m. Tuesday at Teamsters Local 377, 1223 Teamster Drive.
Nurses at Hillside Rehabilitation Hospital in Howland and Trumbull Memorial Hospital in Warren, the other hospitals in ValleyCare's system, have reached three-year work agreements with Community Health Services, ValleyCare's parent organization.