Liquified natural gas exports not expected to create demand for Utica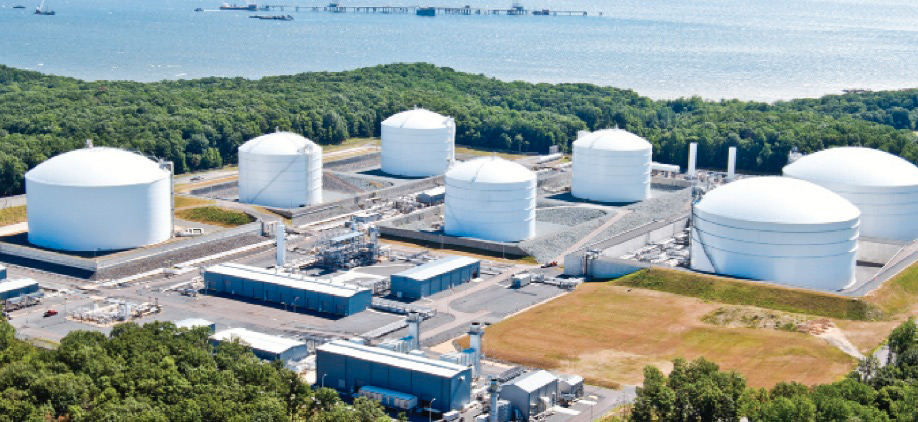 ---
and Jamison cocklin
YOUNGSTOWN
While investors are cooling on the Utica Shale because of its heavy natural gas-makeup, efforts are ongoing in Washington, D.C., that could make the gas more attractive.
The price of natural gas has more than doubled since spring 2012, when it hit record lows, and benchmark prices for the commodity have been trading at close to a two-year high in recent months.
A cold snap that hit parts of the country toward the end of the winter and abnormally hot weather heading into the summer months in some regions fueled demand for power consumption and sent the price of natural gas above $4 per 1,000 cubic feet (mcf) in late May. This month, the commodity has traded far lower, near $3.60.
Those prices still are a fraction of what they were in 2008 when natural gas was fetching between $8 and $12.
In its 2013 annual outlook report, the U.S. Department of Energy projects that domestic natural-gas production will jump from 23 trillion cubic feet in 2011 to 33 trillion cubic feet by 2040, a 44 percent increase driven largely by the boom in shale-gas development taking place in states such as Ohio, Pennsylvania, North Dakota and Texas to name a few.
The shale-gas boom has revolutionized the energy market and left an abundant amount of natural gas to compete with more traditional power sources such as coal. The business of extracting the gas is extremely capital-intensive, and producers are searching for more ways to maximize their profits by opening new markets in transportation, power generation and especially the export sector.
"When this prolific amount of natural gas reached an all-time high, there weren't enough markets for the commodity," said John Krohn, a Washington, D.C.-based spokesman for the industry outreach group Energy InDepth. "You saw guys on the upstream side switch away from natural gas toward liquids and oil so they could get back a larger amount of revenue on the wells they drilled. They're looking for more markets to keep production and jobs going."
Mainly a byproduct of election-year politics, when energy was a hot topic between President Barack Obama and Republican nominee Mitt Romney, Krohn said, about 20 applications to export liquified natural gas have languished in the U.S. Department of Energy, whose task it is to approve the facilities that process the resource for the export market.
Natural-gas exports must be approved by the federal government to any country that is not part of a free-trade agreement with the United States. The approval provision is required by a 1938 law.
U.S. companies already ship natural gas by pipeline to Canada and Mexico and through a facility in Alaska to limited points overseas.
In May, U.S. Energy Secretary Ernest Moniz said he would delay final decisions on those 20 applications until he reviews a controversial study recently completed by the DOE about the impacts those exports would have on domestic natural-gas supplies and the broader economy. A decision about the pending applications is expected by year's end, Moniz recently said.
The move left some grumbling on one side of the unfolding debate, while others hailed it as a check on acting too quickly in exporting a vital resource considered essential to the long-term economic stability of the country.
The U.S. Energy Information Administration estimated the total export capacity represented in the applications waiting at the DOE amounts to about 41 percent of total U.S. production this year.
But Krohn said the number is closer to the single digits because some of those export facilities might not go forward, or the partnerships that will bring them together will not be finalized.
When the proposed U.S. LNG export capacity is added on to foreign-export plans, the global marketplace has a proposed supply of 80 billion cubic feet per day competing to fill only 23 billion cubic feet per day worth of global demand, according to a study conducted by the National Economic Research Associates.
Dominion Gas Transmission is developing Dominion Cove Point LNG to be able to export liquified natural gas starting in 2017, said Daniel Donovan, director of media relations for Dominion Gas Transmission.
The U.S. has more in natural-gas reserves than it needs for domestic use, he said.
"We have the product, and now we're looking for some place to sell it," Donovan said.
These companies are looking to export natural gas because they can get significantly more for it in countries such as Japan and Indonesia, said Jeffrey C. Dick, professor and department chairman of the Youngstown State University Department of Geological and Environmental Sciences.
"Exports are only one of the possibilities to increase demand for natural gas," he said.
There are several other areas such as vehicle fleets and power-plant conversions to increase the demand for natural gas.
The U.S. has more than 2.3 trillion cubic feet of recoverable natural-gas reserves, according to a report from the Potential Gas Agency, which is part of the Colorado Energy Research Institute at the Colorado School for Mines.
Exporting natural gas is an economic opportunity for the area, said U.S. Rep. Bill Johnson of Marietta, R-6th, who represents Columbiana County.
"We can either sit this out and watch other countries benefit or we can go out and capture this opportunity," he said.
There was positive movement in May when the Department of Energy approved the first LNG exporting permit since 2011, Johnson said.
If the federal government gives business the ability to compete for exports, it will create more of a world market, Johnson said.
"We're the leading producer of natural gas," he said. "There are a lot of countries out there who would love to be able to purchase from American producers. This could be a win for everybody."
On May 17, after the U.S. tentatively approved the Freeport LNG liquified natural-gas export project in Texas, natural gas futures jumped to a three-week high.
That project was the second to earn a green light from the federal government, subject to approval with the Federal Energy Regulatory Commission, after Cheniere Energy Inc.'s Sabine Pass LNG Terminal in Louisiana was approved in May 2011.
"LNG exports will be a win-win for our economy, create jobs and enhance our geopolitical relationships by supplying much-needed energy resources to our trading partners," said Bill Cooper, president of The Center for Liquefied Natural Gas, in an email. "Thanks to an abundance of natural gas, we are uniquely positioned to both meet domestic demand and sell some abroad, but this opportunity won't last forever."
Indeed, other countries are waiting in the wings to fulfill the energy needs of countries in Asia, such as those in the pacific rim, which the U.S. is focusing on. Proposed foreign LNG export capacity is more than double the expected global market opportunity in 2025.
Columbiana County Commissioner Mike Halleck testified to Congress about LNG exports after he learned oil and gas companies were simply "flaring" natural gas at wells in North Dakota and not collecting it.
Flaring, or burning off, the natural gas seemed like a shame, he said.
"I remember in my lifetime there was such a shortage of natural gas where we were being forced to build all electric homes," Halleck said.
Now the country has advanced to the point where there is a surplus of natural gas, he said.
Not everyone agrees that increased exports will be a job creator or even an economic boon for the U.S.
Businesses want to export as much as they can, because they can get much higher prices overseas, said Deborah Rogers, a former London-based investment banker and financial consultant, who founded the Energy Policy Forum, which is dedicated to addressing energy-related issues.
"We'd be much better off to use our cheap energy to manufacture goods and then export them," Rogers said. "We would make a much higher profit margin."
The U.S. factories that benefit from lower energy prices would lose that advantage to foreign competitors, she said, while the only companies that would benefit from increased natural-gas exports are the companies that produce the resource.
"The higher the natural-gas prices rise, the less we can afford to build here," she said.
Rogers continued by saying that if the country wanted to use energy to create jobs, it should focus on renewables such as solar, wind and biofuel as well.
Despite a push for exports by some, Eric Planey, vice president of international business attraction at the Youngstown/Warren Regional Chamber, said he does not think increased exports will have a significant impact on demand for natural gas from the Utica Shale in Ohio.
"I think that the natural-gas electric generation facilities coming online next year will have a bigger impact," he said.
Planey said experts believe the maximum amount of LNG that could be exported from the U.S. would be about 9 percent of total domestic production, which likely is not enough to cause a considerable spike in demand.
Allowing LNG exports would not lead to a significant number of companies producing LNG for export, Donovan said. Dominion plans to start construction on its Dominion Cove Point facility in 2014 and have it online by 2017.
Price will continue to keep companies from entering the market to build facilities regardless of whether they have submitted applications to the Department of Energy, he said.
"Ours is the lowest-priced one that I've heard of at $3.4 to $3.6 billion," Donovan said. "I've seen some [facilities] with $7 billion price tags."
Companies have to get a 20-year guarantee from customers to justify that kind of investment, he said. Dominion has 20-year deals with companies in India and Japan.
"Those companies are looking at their future energy demands," Donovan said.
For now, the Dominion facility is the only one planned that would receive natural gas directly from the Utica and Marcellus Shale plays for LNG export, he said.
"Increased [LNG] exports will mean more jobs for people in Ohio producing natural gas," Donovan said.