'The best' chief retiring Friday in Lowellville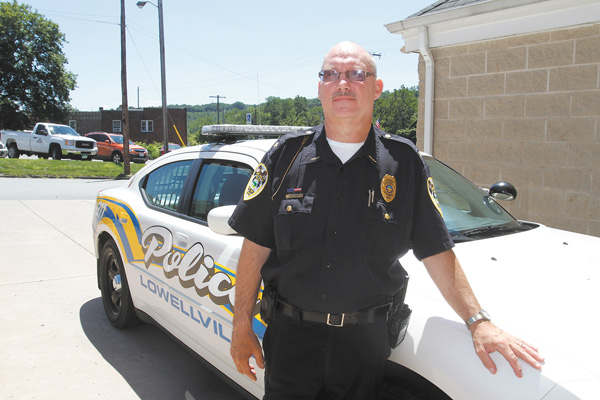 ---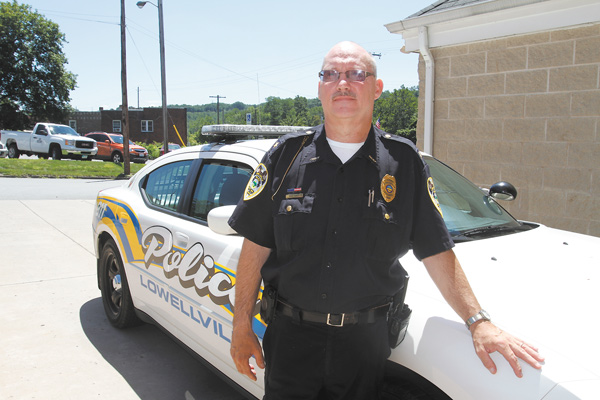 Photo
Lowellville Police Chief William Vance is retiring this week after 27 years of service to the village's police department. Vance became chief in 2001 and said it has been difficult to walk away from his officers, who have become like family to him.
By EMMALEE C. TORISK
LOWELLVILLE
Even after Chief William Vance's retirement from the village's police department becomes official Friday, he still won't turn away anyone who knocks on the door of his Walnut Street residence seeking help or advice.
After all, these unexpected but always welcome visits simply have become part of the job, which is a position he's held since 2001.
Vance, 53, has been a fixture of the Lowellville Police Department for much longer — since 1986, when he started his law enforcement career in the village as a part-time patrolman. Six years later and after working as a juvenile officer, Vance was promoted to a full-time member of the department.
"I want to thank the village administrators and the residents for all of their support," said Vance, who added that it's been "tough" to walk away from the job, and especially from his officers who have become like family to him.
One of those officers is Sgt. Jason Goist, who has worked with Vance for nine years. During that time, Goist said, Vance assumed a fatherly role within the department, taking all of its members "underneath his wing."
"He's a great chief and a great guy," Goist said. "No matter what time of day or night it was, if you needed him, he was out there, and he was coming for you. He was always there to back up everybody."
Goist recalled one incident about three or four years ago, when he was out on a call and no one from the police department could contact him. Vance, who wasn't officially on the clock and thought that something had happened to Goist, came out in the middle of the night to find him, just to make sure that he was OK.
Other times, Goist remembered, officers would be waiting at the scene of an incident for backup to arrive. They'd soon spot Vance pulling up, because he'd heard about the incident on the police scanner — he kept receivers at home, in his garage and beside his bed — and wanted to help.
"He was a chief that was really involved in the community. He cared about everybody," Goist said. "I've served under several different chiefs, and he's the best I ever had. He's going to be truly missed."
Vance, who said he always told his officers that he would take a bullet before they would, decided to retire as head of the police department about four months ago. Some health issues, including two open-heart surgeries, influenced his decision.
Even though his retirement isn't yet official, his wife, Celia Vance, said she's already heard from "a lot of people" in the village and elsewhere who are sad to see him go.
Her husband devoted his life to the job, she said, adding that it's going to be difficult for the department to replace him.
In the past dozen years that Vance has served as chief, he's helped an innumerable amount of people as well as the police department and the village itself, said Mayor James Iudiciani Sr.
Vance took the job seriously, he said, putting his "heart and soul" into his work.
"He's had a great career and is a great person," Iudiciani said. "I'll still miss him, but I know that he'll be on Walnut Street when we need him."