Brazil revokes citizenship of Valley fugitive Claudia Hoerig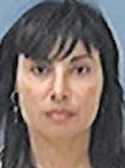 ---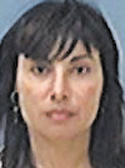 Photo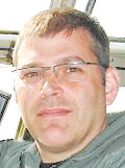 Photo
WARREN
Claudia Hoerig, who fled to her native Brazil to avoid prosecution in the 2007 killing of her husband in their Newton Falls home, finally may be coming back to Trumbull County to stand trial.
U.S. Rep. Timothy Ryan of Niles, D-13th, announced Wednesday that the Brazilian government had revoked her Brazilian citizenship.
Ryan described Brazil's action as "the first step in the process of extraditing her to the United States" to stand trial for the murder of her husband, Air Force Reserve Maj. Karl Hoerig.
He said the Brazilian government is responsible for finding her, fielding any appeals she might file, and turning her over to U.S. marshals.
Ryan said he is reasonably confident that Claudia Hoerig will be returned to the United States and Trumbull County in "weeks, not months. It's in Brazil's best interest to resolve this."
Trumbull County Prosecutor Dennis Watkins, who has criticized Brazil's anti-extradition stance in the case, said the decision to revoke citizenship is a "positive thing ... that shows Brazil is taking action favorable to us."
"I applaud the government of Brazil for taking action in this matter. This is a very important step in having Claudia returned to Ohio to face trial," he said.
Watkins said he does not know all the "ins and outs" of getting her back into the United States.
However, he noted that when Hoerig renounced her Brazilian citizenship to become a U.S. citizen, according to Brazil's own laws, she lost her immunity from extradition.
At this point, he said he does not know what legal remedies she has available.
Watkins said he hopes for continued Brazilian resolve so that in the near future justice will be served, and the Hoerig family will have some closure.
The announcement comes shortly after legislative efforts by Ryan to bring Hoerig back to stand trial garnered international attention.
Ryan introduced a bill and a companion amendment to this year's Homeland Security appropriations bill to suspend visas for Brazilian nationals, and he also introduced legislation that suspends foreign aid to Brazil until she is returned.
"I am very encouraged to see such progress finally being made in this case, and I will continue to monitor the cooperation of the Brazilian government until justice is served," Ryan said.
The body of Karl Hoerig, killed on March 12, 2007, was found in his Newton Falls home three days later.
"For over six years, Claudia has lived as a free citizen in Brazil despite being accused of murdering her husband ... in cold blood," said Ryan.
"With the help of Major Hoerig's family, a dedicated group of his supporters and Trumbull County Prosecutor Dennis Watkins and his team, I have worked hard to bring Claudia Hoerig back to the United States to face prosecution for murder," Ryan said.
"While I remain hopeful that we are one step nearer to achieving some measure of closure for the family of Karl Hoerig, we must be mindful that no matter the fate of Claudia Hoerig, our community and the Hoerig family have lost a hero and a model citizen," Ryan said.
Karl Hoerig flew nearly 200 combat missions in Iraq and Afghanistan.
"Now it is our duty to honor his memory and service to our country by seeking justice for him and his family members," Ryan said.