Fugitive home invader gets 81 1/2 years in prison.
---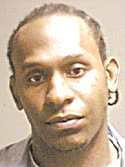 Photo
By Peter H. MILLIKEN
YOUNGSTOWN
Lexter Williams, the fugitive, armed home invader captured in Philadelphia, has been resentenced — now to 811/2 years in prison.
With the defense vigorously protesting what amounts to a life sentence, Judge Maureen A. Sweeney of Mahoning County Common Pleas Court resentenced Williams on Monday. A three-judge panel of the 7th District Court of Appeals unanimously ordered her to do so because of errors in the original sentencing.
The appeals panel ordered the resentencing because of the inconsistency between the 891/2 years of prison time imposed in the Feb. 22, 2011, sentencing hearing, and the 831/2 years in prison imposed in the Aug. 8, 2011, written judgment entry of sentence.
Williams pleaded guilty Oct. 28, 2010, to three counts of aggravated robbery, four counts of kidnapping, two counts of aggravated burglary and one count of gross sexual imposition, with firearm specifications, and to being a felon with a gun.
The charges stemmed from a Jan. 22, 2009, home invasion in the 100 block of Livingston Street on Youngstown's East Side.
Judge Sweeney freed Williams, 32, of Kendis Circle, from jail on his own recognizance under electronically-monitored house arrest after he entered his plea.
The prosecution agreed to recommend a 13-year prison term for him if he showed up for his scheduled Nov. 22, 2010, sentencing, and Judge Sweeney warned him he could get 95 years in prison if he failed to appear for sentencing.
After Williams fled from house arrest, Judge Sweeney revoked his bond and issued a warrant for his arrest Nov. 19, 2010. Williams was captured in Philadelphia in January 2011 and returned to Youngstown for sentencing.
At Monday's hearing, Williams maintained his innocence in the home invasion and renewed his motion to withdraw his guilty plea and go to trial, but Judge Sweeney denied that motion, saying Williams had "very good" legal counsel and understood what he was doing when he entered his guilty plea.
Williams' lawyer, Lou DeFabio, argued that imposing an eight-decade prison term on his client was inconsistent with prison terms of 15 years or less given to many other defendants convicted of similar crimes.
"It's not just to impose 70 extra years, or whatever the state's asking for, based on his failure to appear," DeFabio said of Williams in court.
Dawn Cantalamessa, an assistant county prosecutor, called for an 871/2 year prison term for Williams.
Williams apologized for fleeing, but said he thinks such a long sentence is unfair, given that murderers often get shorter sentences than that.
After court, DeFabio said another appeal will be filed.
Williams is an inmate in the Mansfield Correctional Institution.