Big Ten says adios to FCS teams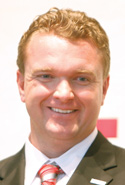 ---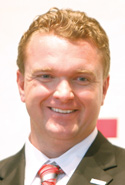 Photo
By Joe Scalzo
YOUNGSTOWN
One of Youngstown State's biggest fears was realized Sunday when the Big Ten's presidents and athletic directors voted to stop scheduling Football Championship Subdivision schools beginning in 2016.
The move could put a dent in the Penguins' finances — YSU has played five Big Ten schools since 2006, earning an average of $540,000 in those games — but it also robs FCS schools of a key recruiting chip as well as the chance to build their reputation through an upset win.
The Penguins will play Big Ten teams in each of the next two seasons, traveling to Michigan State and Illinois, respectively. They were also expected to play Ohio State in 2015 although nothing official has been announced.
"We're obviously going to have to look at other conferences," YSU coach Eric Wolford said. "We'll continue to talk to people in the Big 12, the ACC and the [former] Big East."
The Big Ten's decision was not unexpected; Wisconsin athletic director Barry Alvarez revealed the plan on his radio show in mid-February. But when no other Big Ten officials confirmed Alvarez's quotes, FCS officials held out hope that the conference would continue to schedule the games.
Since Alvarez's interview, no other conferences have followed suit. In addition to the Big Ten games, YSU has also played three games since 2004 against former Big East member Pitt, including an upset win in 2012. The Penguins could look south to Kentucky, where Cardinal Mooney High graduate Mark Stoops is now the head coach and former YSU assistant Frank Buffano is the director of football operations.
The Big Ten's decision was driven by two factors. First, each school will play nine conference games, leaving just three non-conference contests. Second, with the Southeastern Conference in the midst of a seven-year championship streak, the Big Ten's reputation has taken a hit.
And with the BCS giving way to the new four-team playoff, the conference believes it needs to strengthen its schedule to earn one of the four spots.
Wolford, who spent one season as an assistant at SEC-member South Carolina before coming to YSU, said he believes the playoff will inevitably expand to as many as 16 teams, which could leave smaller conferences with little to play for.
"It's going to be interesting to see what happens," Wolford said. "If they go to a 16-team playoff, they're probably going to take four or five from the SEC, so you start doing the math and a lot of conferences won't get a chance to be in the playoffs.
"So what are they playing for? Are there still going to be bowl games? I don't know."
YSU athletic director Ron Strollo was in Florida for Horizon League meetings and did not respond to an interview request.