Daffodil Meadow reminds us that spring is here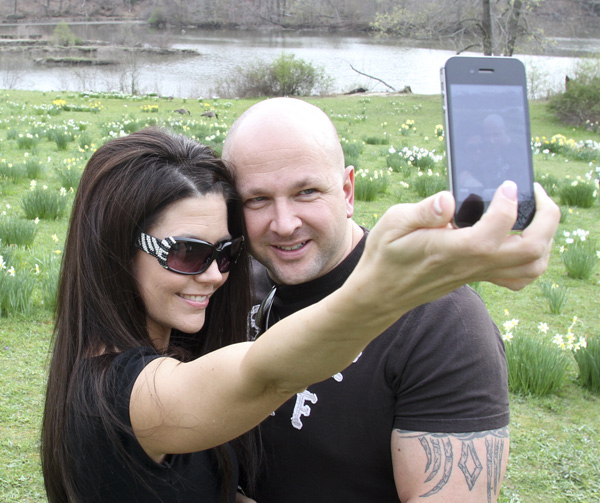 ---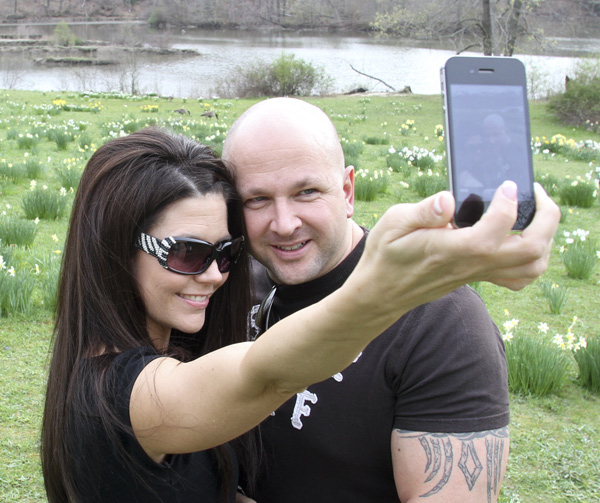 Photo
Shannon Kerr and Ken Hoover of Youngstown take a photo of themselves in Daffodil Meadow in Mill Creek Park. For generations, Valley residents have visited the popular spot as a rite of spring.
BOARDMAN
Spring has arrived, the last snowfall is hopefully behind us and Daffodil Meadow in Mill Creek Park is blooming.
A trip to the colorful meadow on the east shore of Lake Newport has been a rite of spring for generations of Valley residents since 1932, when 8,000 daffodil bulbs were planted by the Garden Club of Youngstown.
The yellow and white flowers have made backdrops for countless family photos, and couples often are seen walking hand in hand through the meadow. Shannon Kerr and Ken Hoover of Youngstown describe the meadow as romantic, and were busy snapping self-portraits with a phone as they strolled the meadow on a recent evening.
A soft breeze blew off Lake Newport, and the air was filled with the honking of Canada geese as Julia Dominick and John Lesniak of Youngstown took in the scene from a bench in the meadow. Dominick said she had visited the meadow when the daffodils were not in bloom and thought it was a just a "meadow full of goose poop." But seeing the daffodils in bloom changed her mind, and she described the scene as wonderful.