Foreign concept for YSU tennis: winning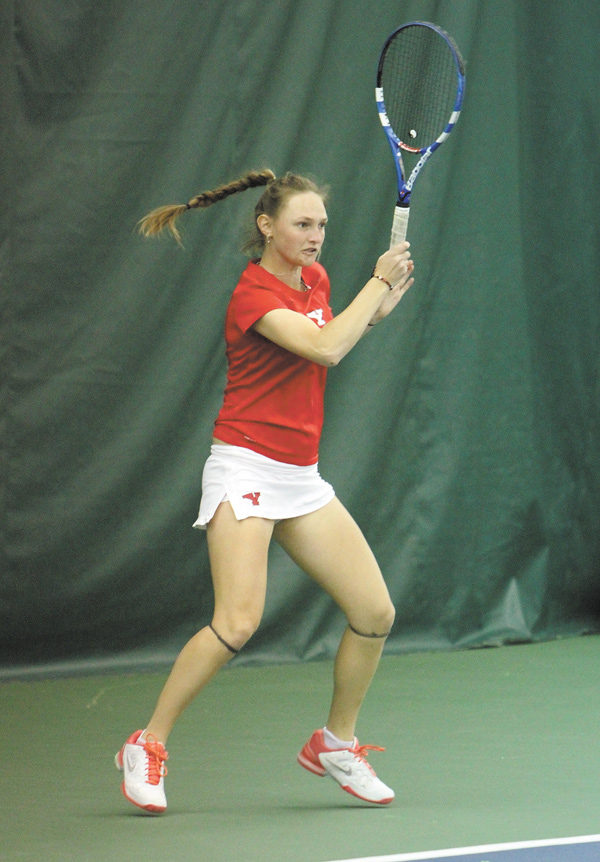 ---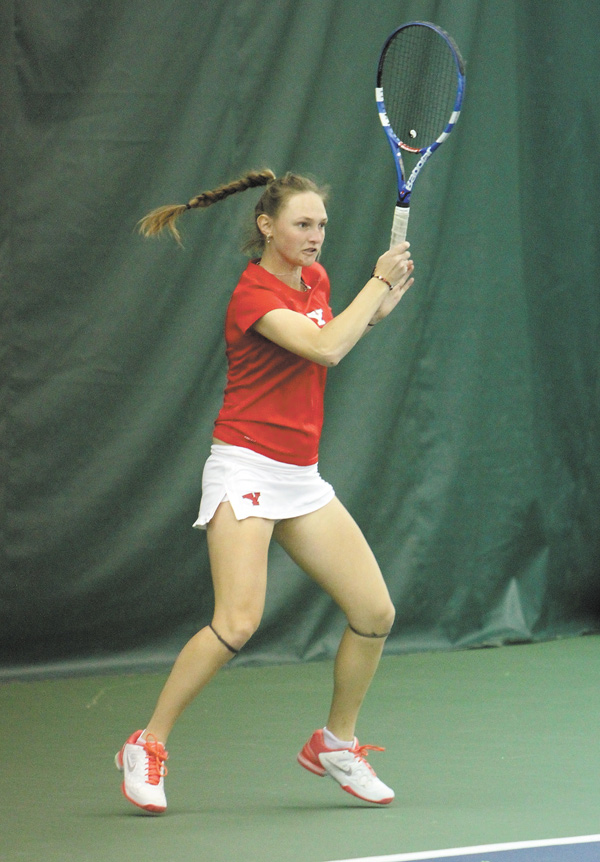 Photo
Youngstown State sophomore Marta Burak shattered the school's single-season wins record with 26 this spring.
By Joe Scalzo
YOUNGSTOWN
Two years ago, Youngstown State tennis coach Mark Klysner drove to the airport to pick up a 15-year-old Ukranian named Marta Burak.
Burak had never been to the United States. She knew next to nothing about Youngstown, or the Penguins' tennis program.
When asked if she thought she'd end up playing in America someday, she just laughed and said, "I was thinking about it. I thought it would be kind of fun to play somewhere in the U.S."
So she wasn't scared?
"Uh, not really," she said, laughing. "I was really excited, actually."
If you want to know how to turn a traditionally weak tennis program into one of the Horizon League's best, Burak's story is a good place to start. Since being hired as YSU's coach three years ago, Klysner has followed a simple formula:
Find talented — and fearless — international tennis players.
Bring them to Youngstown.
Win.
In her first season, as a 16-year-old playing No. 1 singles, Burak went 19-9 and was named the Horizon League's newcomer of the year. She dropped down to No. 3 singles this season and has gone 26-5, crushing YSU's single-season record for wins (21). YSU's No. 1 and No. 2 singles players, Paula de Man and Margarita Sadovnikova, also have 21 wins this spring.
All three are 7-0 in Horizon League play. The Penguins' 14 conference wins are more than the past three years combined (12) and their second-place finish was the team's best since 2004-05.
Oh, and did we mention YSU went 1-17 last year, with one win in league play?
"It takes time to build a team," said Klysner, who also coaches the men's team. "We have team goals and I have my own personal goals of where I would like to see the teams. We've had some success."
Six of YSU's eight women hail from outside the United States — Boardman High graduate Carolyn Jesko is the only local player — and seven of the men's players are international. This makes sense considering Klysner's background — he was born in Denmark and grew up in Canada — and YSU's weak tennis reputation in Ohio and Pennsylvania (although that's changing).
"In Europe, they're used to traveling from country to country," Klysner said. "They're used to jumping on a train by themselves. Here, if you go [the distance] from Ohio to New York, you're basically going through three or four countries in Europe.
"So for someone 15 years old to come over here, it's not that life-altering. If you're playing in different countries, mom and dad can't always come with you, so you grow up a little bit faster. That sets you up well to come over here."
The YSU men have won eight Horizon League matches the past two years, including a 4-2 mark this season. In the previous nine seasons, the Penguins combined to win five. Their 12 wins this year are the most since winning 15 in 1990-91.
"When I first got here, my first semester, it wasn't very good," said senior Felipe Rosa, a Brazilian who is 11-3 this season. "After that, it was just improvement after improvement."
The YSU men are seeded third behind Green Bay and Cleveland State at the Horizon League tournament, which begins Friday. The Penguin women are second behind UIC, which has won 17 straight regular season titles.
YSU's women lost to UIC, 4-3, and Klysner believes if they can pull out a doubles match in each round, they've got a good shot of winning it all.
The men, meanwhile, have won four straight league matches and have yet to put everything together in a single day, Klysner said. If they do, they could make a long run in the tournament.
"Everyone has to play well on the same day," Rosa said. "It's hard, it's true. But it's possible for us to beat them."